Without a doubt, dogs need more exercise than humans. Otherwise, your furry friend will likely suffer from boredom and other behavior problems. That said, here is a breakdown of some of the activities that you can both engage in. 

Are you interested in a particular type of outdoor activity with your pup? Then use the table of contents below to jump to the most relevant section. And you can always go back by clicking on the black arrow in the right bottom corner of the page. Also, please note that some of the links in this article may be affiliate links. For more details, check the Disclosure section at the bottom of the page. 
Backyard activities for dogs
If you are not in the mood to walk outside, then you can make use of your backyard. So, what games can you play?

All-time favorite: Fetch. This is a classic but still effective way to burn out the excess energy in your furry friend. Dogs love playing fetch because it mimics their natural instinct to hunt prey and retrieve it. You can toss anything from plush dog toys to rope tug toys.
If your dog is a long-distance runner, then make use of dog ball launchers. These devices can help you throw up to 3 times further than before. But remember, you will still have to consider the size of your backyard.
Water games. If the sun is scorching hot outside, then turn on your sprinkler and watch your little friend move around in joy. But in case you don't own a sprinkler, you can still find other fun water games. Like for example, place the dog ball toys in a bucket full of water then encourage your pup to grab the balls as they move up and down. 

Hide and seek. Another fun activity that you can have with your pup is playing hide and seek. But with this game, you will need help. Someone who can hold the dog as you find a perfect hiding spot. Then once you are at the hiding spot, call out your dog's name and wait. 

Fun things to do with your dog outside (if you don't own a yard)
Do some photos. Why not create memorable adventures with your dog? Bring along a camera or use your smartphone to take action shots of your pup. If you have a DSLR, make sure the shutter speed is fast so that the videos and pictures appear crisp and clear. 
Exercise. If you haven't realized it by now, your dog is an excellent exercise partner. They tend to push you to reach your highest limit. You can go for a run or even hike on the nearest mountain. But remember to carry enough water for both of you and always keep an eye on your little friend, especially if it's his/her first time.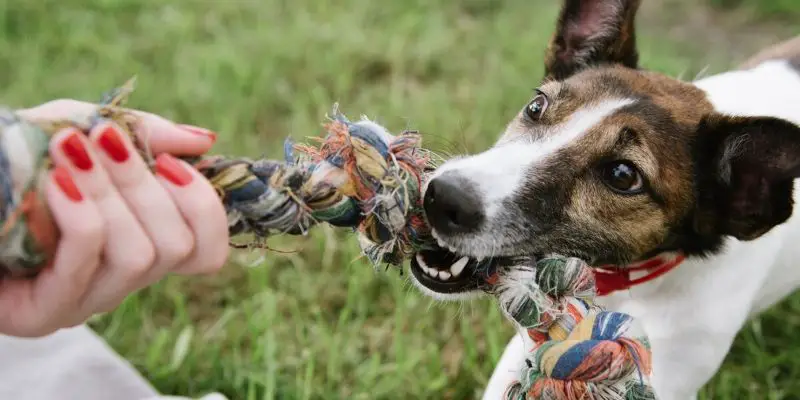 Explore. There are thousands of things to explore with your best friend. You will be surprised when you get to stumble upon something new every mile. Start walking in a new direction and see if you can both find a new place to explore. 

The best activity to do with your dog during the walk
When you are on a walk with your dog, you can practice off-lead close control walk in a safe area. Make sure it's an area where your dog can safely and freely run around. Don't do this near road or sidewalks. Also, you will have to keep such sessions short since they require a lot of concentration and self-discipline. 
You can make such sessions exciting by changing the pace of your walk. Above all, you need to view this game as an obedience exercise, and your dog will be able to rise up to the challenge. 

There you have it! When it comes to dog activities, the possibilities are endless. Take a test run with the above exercises and watch the bond between you and your furry friend grow. Remember to have fun. 
Thanks for the blog graphics: Canva.com