There are so many dog beds options at the moment that making a buying decision just based on your budget is not enough. And it's not solely about the fit anymore. What's your dog age, does your pup get cold quickly, does he or she like to spend time outside or inside?… The list goes on. This article will help to answer some essential questions and pick that perfect bed in no time. 
Are you interested in a particular topic about picking the right bed for your dog? Then use the table of contents below to jump to the most relevant section. And you can always go back by clicking on the black arrow in the right bottom corner of the page. Also, please note that some of the links in this article may be affiliate links. For more details, check the Disclosure section at the bottom of the page. 
Dog Bed Sizing
Always buy a bed consistent with your dog's size. You will require a bed where your dog can sit comfortably and spread the legs freely. So, it is advisable to determine your dog's size first to get an idea about the appropriate bed size to look out for.
You can measure your dog using a tape, starting from its tail to its nose, then measure its legs and shoulders. Record the figures on paper. Now you will have a clear idea of what bed size to buy for your dog.


Dog Bed Material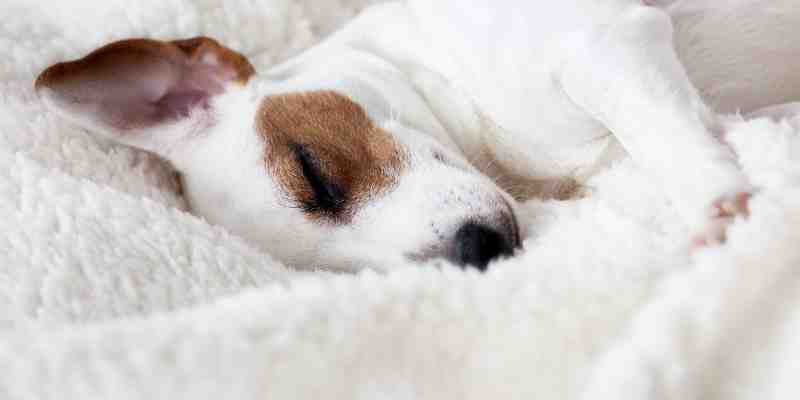 Bed material is essential for your dog's comfort. You can use any, as long as it is suitable for animals. However, the recommended fabrics for pets such as canvas, or solid Crypton material will serve better for your dog bed. These are soft and easy to clean and perfect for pooches.

Dog Bed Filler
 Several materials make good dog bed fillers, being safe, offering firm support. And some even smell nice too. Here are the most common options: 

Fiberfill or polyester fill
It is frequently used in pillows and stuffed animals. It adds bulk and softness without the firmness of other materials. It is ideal for beds where the fill might need to be replaced regularly.

Foam
 It is inexpensive, durable, and supportive of a pet's weight. It resists flattening, the foam you purchase will hold its shape over time. And that's the mark of a quality bed filling.

Cedar chips 
 They are inexpensive and easy to add to your dog's bed regardless of the size or shape. Those also smell nice and naturally repel bugs. However, they are not as soft and comfortable as other types of fillers and may not offer the support older or injured dogs need.
Worn or old clothing
They cost nothing and have your scent. This type of filling can also be washed and reused if your dog has an accident or if the bed picks up an odor.

Dog Bed Frames
A perfect frame adds to the comfort and esthetic of the bed. The selection of structures depends upon the type.


Types of beds for dogs
Different beds offer different advantages for dogs. Here are some models to consider when choosing a perfect one:

Orthopedic dog bed: why consider it at all?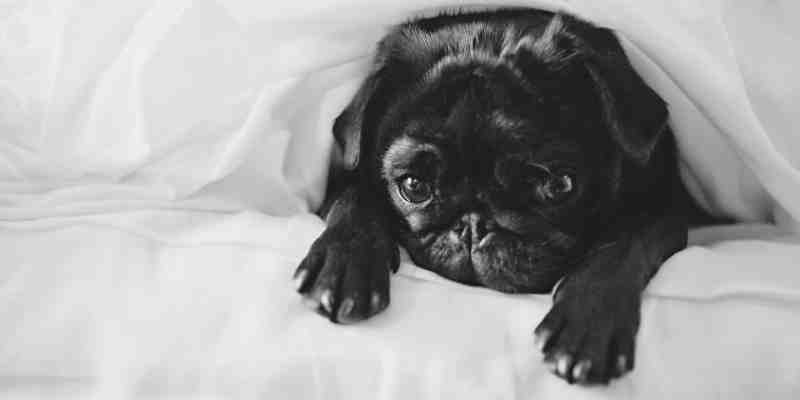 An orthopedic bed is a mattress designed to support the joints, back, and whole body. A proper orthopedic dog bed can do a lot for your older dog. A good quality "orthopedic" bed can relieve achy joints, improve mobility, and provide some comfort for a pain-riddled pup. But does this mean that orthopedic dog beds are for injured, sick, and old dogs only? Absolutely not. All dogs can benefit from an orthopedic mattress, not just the older ones. 
Donut and bolster dog bed
This type is usually round or oval and has a cushioned bottom and a raised side. Your dog will appreciate this style of bed if he or she likes to lean against something for security or likes to sleep with his head resting upon a raised pillow.

Pillow or cushion dog bed 
The name is quite self-explanatory. This is basically a large pillow or cushion. This style of bed is an excellent choice for dogs that enjoy sprawling out.
Heated dog beds
Those are warm and cozy and are another type of bed that is beneficial for older dogs, dogs with painful joints as the gentle heat soothes and reduces stiffness. Smaller dogs can also benefit from a heated dog bed as they quickly lose body heat.

Outdoor cots for dogs
 If your pup likes to rest outdoors this one is just perfect. Dog cots are raised to keep your dog elevated from the hot ground in the summer, or above the cold ground in the winter.
Waterproof pet beds
Accidents happen. Whether you have a puppy that wet the bed. Or just a pup who despise bathing and love to jump into couches and beds with muddy paws, the waterproof bed (or bed with removable cover) is a perfect solution.  

What type of dog bed should I get at the end? 
Think of your budget, pet's size, age, and all his likes and needs, and it won't be that challenging to buy a perfect bed for your dog using the guidelines above. 
Thanks for the blog graphics: Canva.com