You might also have heard them called' bully bones' or' bully chews' –these are just other names for bully sticks for dogs. Better than most other chew toys: even though when it comes to canine chew toys, there is no shortage of choices. It's all out there, from tough rubber to bones and from rawhide to bull pizzle. But bully sticks beat most other treats hand down because they contain many nutrients along with taurine, which is an essential amino acid that will maintain your pet healthy. Plus, you don't have to bother filling out the middle with a homemade treat like some rubber toys. You only have to open the packaging and let your dog go for his or her favorite bully stick.
Why do dogs like bully sticks?
It is one product that works even with the pickiest pooches, and the best part is that if you choose the right brand and size, those bully sticks will be bringing lots of joy to your pup's life for a very long time.  

Dogs' love for bully sticks is quite simple to explain-merely because they like the natural flavor of meat better than manufactured bone or overly processed rawhide. Ultimately, a thoroughly chosen brand and type of bully sticks – is the best chew because those are safe to animals, and even provides small nutritional benefits, and dogs really appreciate them.
You might also like: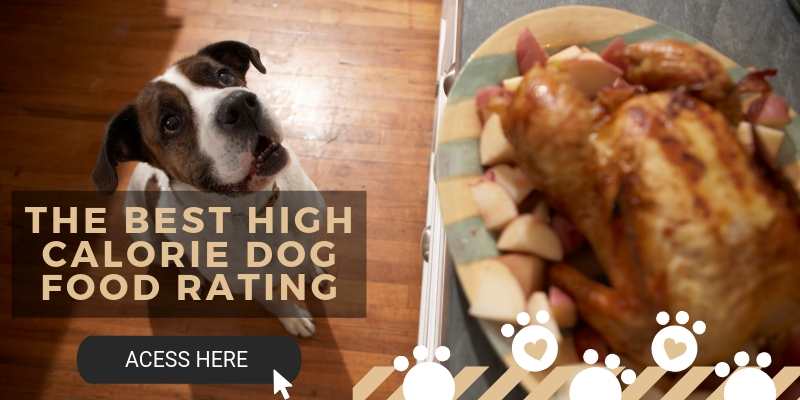 What are bully sticks made of?
When it comes to ingredients for bully sticks, it's comforting to know that most of the time those are a single ingredient chew (so no lengthy and complicated ingredients lists). But if you look at a cattle anatomy chart, you won't see' bully stick' mentioned there.
So what's it? Bully sticks are made of pizzle,  an all-natural muscle and are very comparable to single-ingredient products such as beef tendon straps or other dog jerkies. And to be straightforward pizzle is the bull penis.
It may seem gross to us, but due to the great flavor and smell, dogs enjoy beef pizzle. Dogs love organ meats in general, including this one. That's because it accurately imitates the pup's ancestral diet.
Beyond being a treat that your dog believes is delicious, there are a lot of things that make bully sticks a wonderful single ingredient chew. And they are free of soy, grains, preservatives, wheat, artificial flavors. But protein-rich and fully digestible.
All in all, beef pizzle makes your dog a GREAT single-ingredient treat even if we are talking about picky eaters and pups with sensitive stomachs.
You might also like:
Are bully sticks safe?
Bully sticks contain only one ingredient–a pizzle of beef. Because these chews are produced from natural meat and do not contain any bones, there is a lower risk of sharp pieces finding their way into the canine's gut.
The product's sheer meat content also implies that these treatments are easier to digest. And if you want to compare bully sticks with cheaper popular alternative-Rawhide treats-it's WAY safer choice.
Rawhide is produced of the inner layer of cow or horse hides. This material must be soaked in chemicals, primarily sodium sulfide, and then treated with hydrogen peroxide, dehydrated and compressed into the treats you see in the shops.
Sometimes manufacturers will also add some flavorings or coatings to make the treat more appealing to dogs.  These chews can be poisonous and in no moment readily trigger digestive distress or intestinal blockage.
But, like anything in this world, bully sticks also have some potential hazards. So here's what you have to keep in mind:
They're high in calories,  so even in spite of all the marketing claims on the packaging – count those.  We suggest that you feed your pup no more than one bully stick a day. Some pet owners use special grips or toys to make sure their pet doesn't chew past a certain stage. This one, for example.
When choosing a bully stick (or any chew) for the first time, it is highly crucial that you pick the size and shape most suitable for your dog. It should be bigger than the muzzle of your pet to avoid them from swallowing big parts or any other possible choking hazards.
Let your dog play with those bully stick for five to ten minutes after choosing the right size. Why? Bully sticks have a substantial amount of protein, and if your dog is not used to digest such large quantities, they may end up with an upset stomach, diarrhea, or vomiting. A slow introduction to bully sticks can decrease the chances of upsetting your puppy's tummy of your dog. After the trial, you can gradually increase their chewing time.
Even though they are digestible, there is still a chance that your pup might choke chewing it.  You, as a responsible pet parent, must watch them to ensure their safety when serving your pet ANY treat or bully sticks.
If you have experienced any frightening choking-related occurrences in the past and are afraid that it will happen again, we would highly suggest that you look at this bully stick holder. It's been a life-savior for the moms and pops of some dogs, and you most likely will also find it handy.
Another thing to remember-bully sticks may have the same problems with bacteria as any other dog products or treats. So purchase it from the sellers you're sure of. (But we've got you covered on this one, keep reading).
The history of bully sticks recalls
Unlike pet food, pet treats sector is not regulated. Therefore there are some worries for the potential product's contamination if it's not produced correctly.
However, one widely cited research on the subject analyzed 26 bully sticks samples (some were of the same brand). Sixteen of them were purchased from the retail outlets in the United States and 10 – in Canada.  It was found that 1 sample was contaminated Clostridium difficile, 1 – with MRSA, and 1 with antibiotic resistant E. coli (7 samples actually had E. coli, but 6 of those were susceptible to tetracycline). It's relatively old research, from 2013, but the results still seem quite scary.
So far there were only one massively public bully sticks recall by Redbarn Pet Products, back in February 2018. It involved several brands (Redbarn, Chewy Louie, Dentley's, and Good Lovin') and the full range of products due to potential contamination with Salmonella.

Pros and cons of giving bully sticks to your dog
Pros:
Cons:
We'd say the pros outweigh the cons. Especially if to be aware of the latter and take all the necessary preventive measures  – choose the right supplier, don't overfeed your pup, etc.

How to make bully sticks last?
Talking about the costs… Sometimes those bully sticks are just disappearing in the matter of a day. And if we are talking about several dollars per stick – the treats can be quite budget sensitive. Especially if you've found that brand both you and your pet are happy with. One possible solution will be to play things up a bit.  
Puzzle treat dispensing toys like this one will extend the life of expensive dog treats and the playing time (more playing – less distraction for you!).
You will need to experiment as to what size/shape treat works best for you. If your favorite bully stick is too thin, you can wedge another treat next to it to make it difficult to get out. And thus it will keep your pup so busy for longer. Also, the toy is easy to clean and made of safe zogoflex in the USA. So we surely recommend learning more about this budget saver.
If you are curious to read more reviews, you can check it

here
.
Also, remember to dry the bully stick between playing sessions. Then store the bully stick in a cool, dry place where your pet can't reach it. Refrigeration is not recommended as the moisture could create attractive microflora for bacteria.
Be sure to wash your hands after giving bully stick to your furry beasts.
You might also like:
Numbers and figures: 80 calories per ounce. 80.0 percent of protein, 1.0 percent of fat.
Sancho & Lola's Bully Sticks come just as outlined in the description. The company's mission is to provide its customers with the best and healthiest bully stick that can be made. They produce the treats in a plant authorized by the FDA. As far as our research was gone, there was no known public product recalls by Sancho & Lola's within the last few years.  Those bully sticks are hand-graded, hand-sorted, and packed by weight to ensure consistency. The packaging contains 4 Jumbo sized sticks 1.5-2 oz each, and best suited for medium to large dogs. You can probably find cheaper treats, but you can't cut corners on the way to ensure that your pet is eating healthy.
If you are curious to read more reviews about this product you can check

here
.
Numbers and figures: 64 calories per spring.
Those miniature bully sticks are designed specifically with small dogs in mind. If you've got a toy breed, they're ideal. These are produced with NO artificial components, NO hormones, and NO free range chemicals, grass-fed cattle. Pawstruck's team sources the best quality products, and the firm argues that their manufacturing plant adheres to the highest quality assurance norms. Besides, all their facilities are up to FDA, USDA, and outside 3rd party USA standards. On average, one stick keeps a toy breed pup entertained for a few days, but, of course, it depends on your pup's temper and overall chewiness.
If you are curious to read more reviews about this product you can check

here
.
Numbers and figures: 100 calories per ring. 16.0 percent of protein, 1.0 percent of fat.
Growing new teeth is hard work. And this process may transform you little pup into a whirlwind of destruction. Those Teething Rings are easy for puppy paws to hold on and provide a relaxing and suitable chewing outlet. It may not last long, but it has an excellent formula, very enjoyable for pup's and "smells like Christmas." Formulated with DHA and calcium to promote the distinctive nutritional needs of your puppy, these rings include sweet potatoes, pumpkin, cranberries, rice flour, gelatin, cinnamon, fennel, algae meal, turmeric among other foods.
If you are curious to read more reviews about this product you can check

here
.
Numbers and figures: 74 calories per stick. 86.4 percent of protein, 3.2 percent of fat.
Best Bully Sticks create their products with furry customers in mind. Therefore, their treats come from livestock and are made into completely natural, protein-rich dog treats and chews. Their bully sticks approved by the USDA & FDA. These 6-inch bully sticks are quite universal and can work for medium-sized and big dogs (although the latter will last less). If your pup sometimes drives you crazy, pacing around, and attempting to chew everything in the house, those bully sticks may be your savior.
If you are curious to read more reviews about this product you can check

here
.
Numbers and figures: 81.0 percent of protein, 0.5 percent of fat.
Low fat, high protein, chemical-free, good for the teeth, and a single ingredient treat… Those 12″ Braided bully sticks will amaze you. It's healthy with no additives, and don't have an unpleasant smell. And It's so large that it will last even if your puppy has to chew all day long.
If you are curious to read more reviews about this product you can check

here
.
You might also like:
Numbers and figures:  calories per stick: ~75-450 (75 calories per oz), 67% of protein, 0.9% of fat.
Native Pet yak chews are sourced from the foothills of the Himalayas and processed in FDA approved facilities. They are produced using traditional processing techniques and 3 simple organic ingredients: salt, lime juice, and pasture-raised milk from cows and yaks that spend most of their days on lush green pastures. Those sticks have minimal odor compared to rawhide and bully sticks. Plus they keep your pooch occupied for hours, even the most aggressive chewers! And the company is known for its impeccable customer support!
If you are curious to read more reviews about this product you can check

here
.
Numbers and figures: calories per stick: depending on the size 160-200 calories (80 calories per ounce). 80% protein, 1% fat.
We've already nominated Sancho & Lola's in best bully sticks for big dogs. But it really is a great brand, they are making an excellent product, and we can't hide from this reality. And it's not only about the quality of those treats this time.
Even if your pup is the MOST powerful chewer and usually able to eat an entire 6-inch pizzle stick in about 7-10 minutes, those will last up to six times longer than that on average. Just put the uneaten portions to a cool, dry place where your pet can't reach it till the next time.  And only let your pup eat half at a time at most-as those are pure protein and has to be consumed in moderation to avoid any digestion distress.
If you are curious to read more reviews about this product you can check

here
.
You might also like:
Numbers and figures:  71 calories per stick. 81.2 percent of protein, 3.3 percent of fat.
The treat your dog will love not necessarily has to be smelly. With that concept in mind, Barkworthies developed this 6 "Odor-Free Bully Sticks. These are grass-fed bully sticks that are all natural, rich in flavor, and never made with preservatives. It's a medium strength chew which means that small to large dogs need to chew. Doggies love them, and they don't stink all around.
 If you are curious to read more reviews about this product you can check

here
.
And wrapping this rating up we'd like to share a  simple trick to get rid of the odor from more stinky sticks.
Although there's a simple trick: put the sticks on a tin foil padded baking sheet in a 350-degree oven for 15 minutes, and then put it in the freezer. That will shorten and curl the treats. However, they will be 100% odor free. And this procedure will also kill pretty much all bacteria that might be found even in the safest sticks.  
---
Thanks for the blog graphics: Canva.com