When it comes to discovering the best diet for your furry friend, you might feel like you will spend a lot of money before finding something he or she likes. But this is why dog food samples were created! In this guide, I tried to cover some ideas of where and how you can source the samples you want and overall cut the spending of your pup's food and toys. 
Do you have a particular question about this topic? Then use the table of contents below to jump to the most relevant section. And you can always go back by clicking on the black arrow in the right bottom corner of the page. Also, please note that some of the links in this article may be affiliate links. For more details, check the Disclosure section at the bottom of the page. 
What are dog food samples, and how come these are free?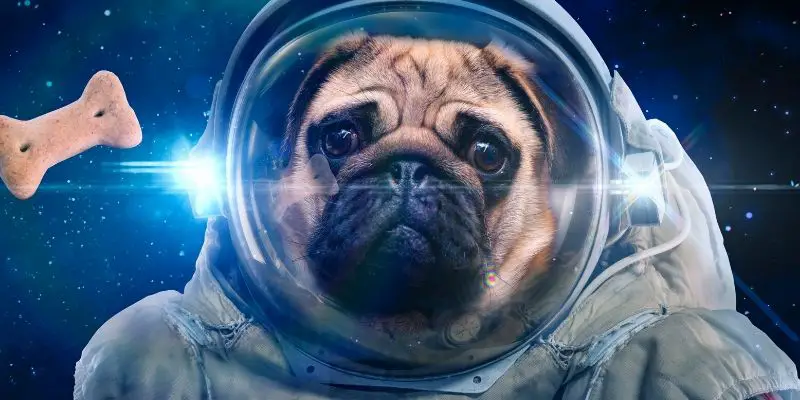 Dog food samples are what the name suggests: a small amount of pet food you get for free from reliable distributors. So that you can allow your pup to decide whether or not he likes that brand. 
But from our point of view, free dog food samples are an ally when it comes to managing your pet's expenses. You simply get the sample, check to see if your dog likes his new diet, and if he doesn't, you can move on to the following brand. 
Let's clear something up first. Free samples are rarely truly free.
In some cases, online shops will ask you to purchase something for you to receive those samples. Maybe you will be compensated for giving away your personal information, or sometimes you are paying a smaller price for the trial batch or for the shipping cost.
However, your spendings in all of the cases would be way less, then when you pay a full price. And since you give it away whether you buy something or not, isn't it better to get things cheaper then?

How to get free dog food samples?
There are quite a few places where you can get dog food samples. First of all, you can ask your vet's office if they have any products to distribute to their clients. Secondly, you can look at online websites of pet shops that have free samples, discounts or giveaways for their latest product. 


Ideas to get food samples offline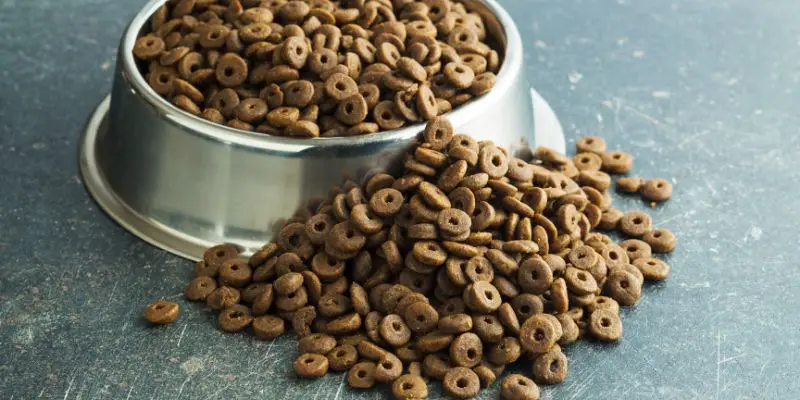 So, the place to start with free dog food samples is at your veterinarian's office. He or she most likely has an agreement with a reputable pet food manufacturer. This means that you might receive some free samples, along with some discounts you might use in their store.
Also, you can look for coupons that offer discounts or freebies at your local pet store. For instance, check this page on the Fromm Family Pet Food website. You can use a store locator to find a retailer that offers Fromm's samples. 

How to get free dog food from the companies you want?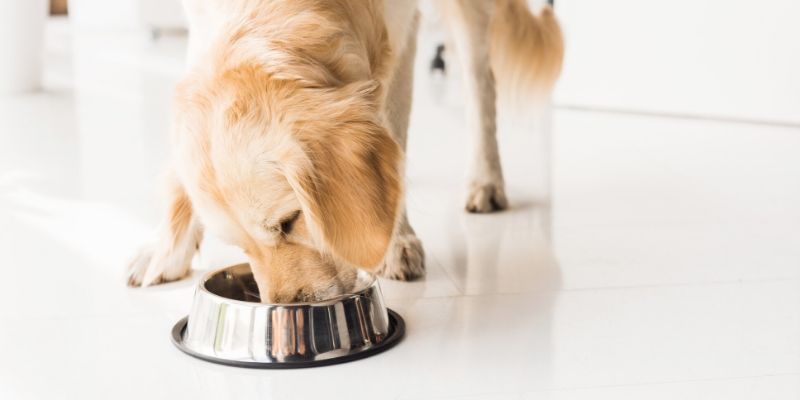 If you know that your pup loves a specific brand, you can search for their website. Then find their email address or reach out via their social media accounts, asking for the opportunity to test some of their products. You will be amazed by how friendly these companies are! Especially if you promise them to write a review and post some photos along with the text. 

How to look for dog food samples online?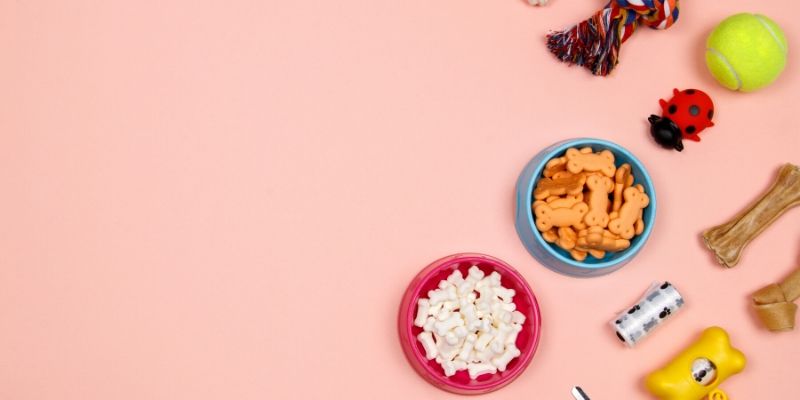 Discovering free dog food samples on the internet, it is rather easy. Several pet food manufacturers entice their potential customers with a free sample so that they ease the customer journey process and transform them into regular customers. Some of those companies include Purina, Pedigree, Timberwolf, and many other big names in the pet food market.
Overall, you can do a google search using the food's brand, adding free samples to it. And you will most likely uncover some special offers.
Here are some opportunities I found while doing the research for this article: 

Honest Kitchen Samples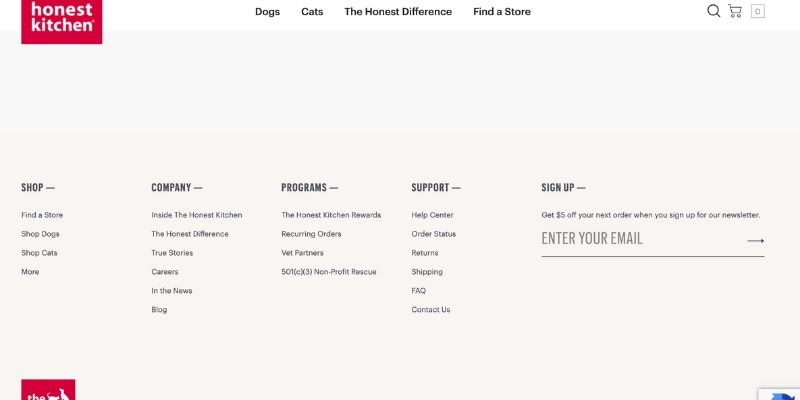 Honest Kitch is by far one of my favorite pet food brands – absolutely love their mission and commitment to quality. And while they don't have a "samples," they offer a trial pack for new customers. On this page, you can find available offers for your pup. And if you subscribe to the company's newsletter, you can also get $5 off your first order. Also, sometimes, a banner offering 50% of the trial pack would pop up while you are browsing the page. But make sure that you've switched off all the adblockers. 

Merrick coupon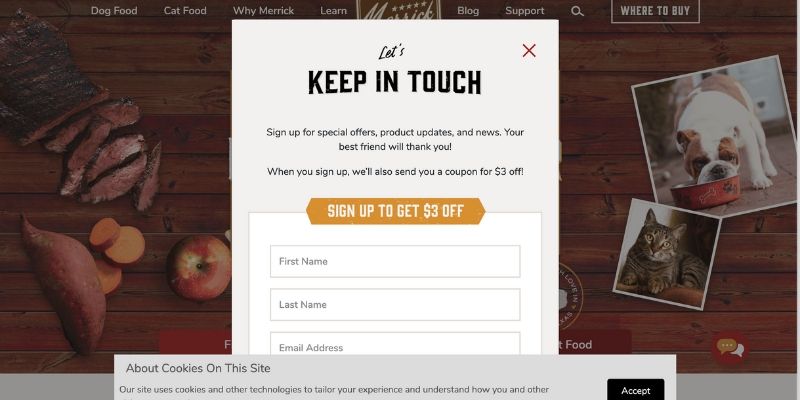 While Merrick doesn't offer any samples or trials, you still can get a $3 coupon when subscribing to a company's newsletter. And the money saved is money earned! 
Wellness Core coupon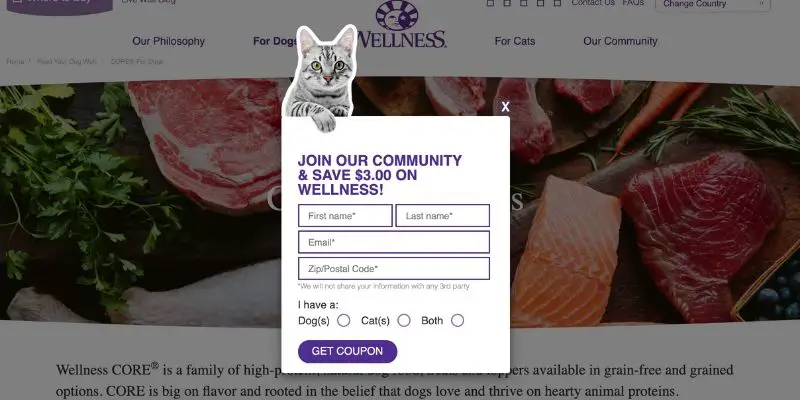 Wellness pet food is another brand of dog food I respect. And, similar to Merrick, since it's quite common for well-established companies, that are doing great, they are offering $3 off for newsletter subscription. 
Nom Nom samples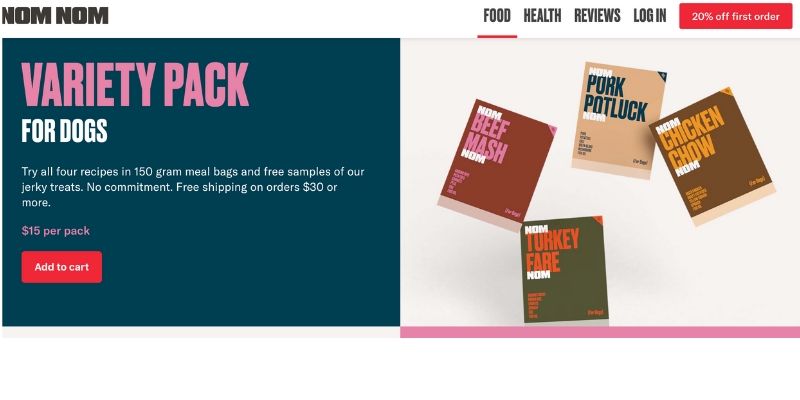 Nom Nom is not the cheapest nutrition option for your pup, but it's one of the best. In a way, it's similar to your favorite dog subscription box, but the food it super balanced for all life stages and developed by certified veterinary nutritionists; it's subscription-based freshly-cooked food delivery. Super convenient, super healthy, not cheap, but way worth it for many pet parents.
And they have a great trial offer – even if you won't be a regular customer, why not spoil your pup and yourself a little?
You can try their variety pack just for $15 (at the moment of writing). It includes four recipes (turkey, chicken, beef, and pork), 150 grams each.
Each serving is enough to feed small to medium-sized pups. For larger breeds, you will have to top it up with a regular kibble. And the package also includes free samples of their famous jerky treats (regular price is $13 per small 2oz bag). Great deal! And you can also get 20% off your first order on top of it! 
Check the deal here.

The easiest way to get free dog food online 
Probably the most passive and potentially lucrative way to get free dog things is to participate in surveys and giveaways. Especially those that will have some customers in the field you are interested in (like pet food). I'll be updating this section regularly. So make sure to bookmark this page and check-in once in a while.
One up-to-the-date opportunity is a chance to get $100 credit from Petco run by a consumer research center. Worth give it a try and sign in since it won't cost you anything but you can potentially get some extra money to spare on your pup.
You can sign up for Petco's opportunity here.   

Credits: thanks for the photo to Canva and food manufacturer's websites.