Vacations are crucial for rejuvenation. Vacationing can give you a chance to relax, renew, and rejuvenate. Taking a break from mundane work and focusing on yourself and your family can be highly beneficial. In addition, spending moments with family is one of the most fun ways to strengthen relationships.
Dogs have been known to bring people joy on vacations. Not only do they provide lasting companionship, but they can be significant indicators of when something is wrong while away from home. 
One way to ensure that your trip is comfortable and fun for you and your pet is to book dog-friendly holiday cottages. This type of accommodation is typically equipped with adequate space for you and your pet to relax and amenities like fenced yards or gardens that can provide plenty of exercise. 
But there are aspects you should consider before booking a dog-friendly cottage.
Do you have a specific question about things to consider when booking dog-friendly trip? Then use the table of contents below to jump to the most relevant section. And you can always go back by clicking on the black arrow in the right bottom corner of the page. Also, please note that some of the links in this article may be affiliate links. For more details, check the Disclosure section at the bottom of the page. 
Is The Staff Trained To Handle Pets Of All Kinds?
Staff must be trained to handle and love dogs in the cottages. A common issue when handling animals is leashing them and providing positive reinforcement. Proper training will help prevent disputes or misunderstandings between guests and staff and ensure a fun and stress-free stay.
Should You Allow Pets To Stay At Your Holiday Cottage?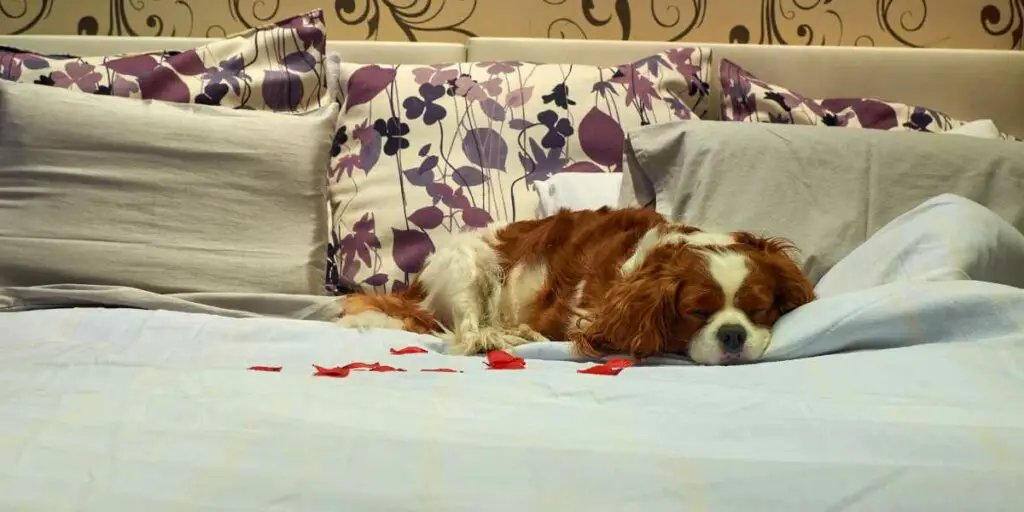 There are pros and cons if you're considering bringing a pet to your cottage this holiday season. On the one hand, pets can provide companionship and security for people away from home. Pets can also help keep your cottage clean, which is a bonus if you plan on spending your holidays inside. However, having a pet at a house is also associated with risks. 
For example, if your pet is left unattended, it could get into mischief or worse. Additionally, some cottages don't have adequate fencing or other safety measures to protect pets from other animals or humans. Ultimately, it's essential to weigh all the factors before deciding whether or not to bring a pet along on your vacation. Cottages can boost their entire revenue by 11% by allowing pets to stay in cabins.
What Is The Pet Fees Charged By Cottages?
Some cottages charge as little as fifteen dollars per month, while others can top hundreds. However, additional fees are sometimes associated with owning a pet, such as pet food and veterinarian bills. Also, some dogs' accommodations are way too cool, and you have to pay a premium to stay in the places like this. 
Some Other Things To Consider
Before booking a dog-friendly holiday cottage, make sure you have a plan for Pet Activities. Sixty-seven percent of American households have at least one kind of pet in their homes.
Plan Activities
Some things to consider include whether there are any nearby parks or reserves with pet-friendly trails and any local animal shelters that can provide updates on adoptable pets. Another essential thing to consider is the size of the neighborhood in which your cottage is located. If your neighbors have dogs, be prepared for them to bark at night – even if your house does not have a door/window that opens onto the street. Finally, be sure to ask about any restrictions or rules about pets before booking – some cottages may only allow cats, for example.
Dog-friendly Flooring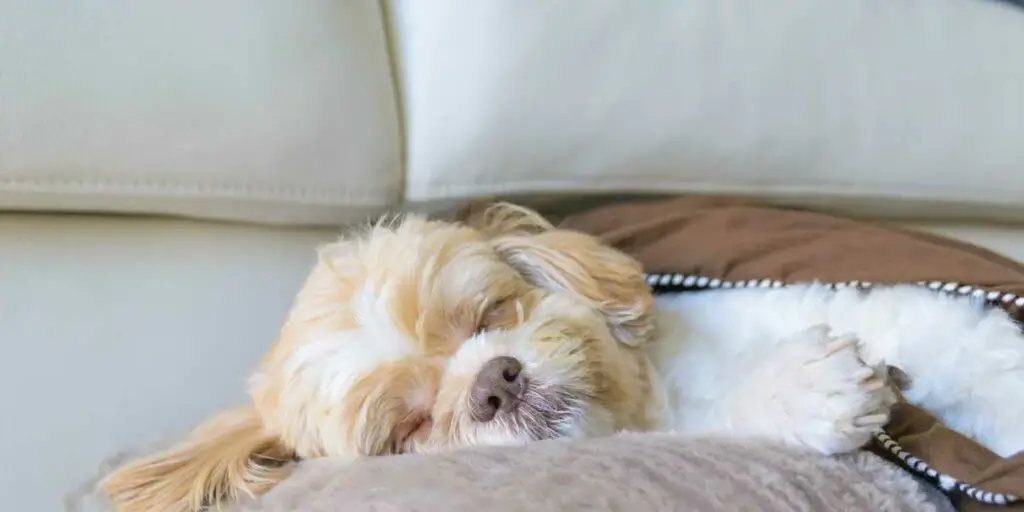 When planning a dog-friendly holiday, it's essential to consider the type of flooring in the cottage. Some cottages have hardwood floors that can be difficult for dogs to walk on. Other places may have carpeting or linoleum that is more forgiving. Before booking a house, ask about the flooring and whether it suits dogs.
Set Guidelines
it is essential to consider the guidelines your local animal control agency set. These guidelines may include restrictions on the type of pet that can be brought along, recommendations for feeding and watering dogs, and rules about visiting during specific hours or days. It is also helpful to check with the rental property owner to ensure they are dog-friendly before making any travel plans.
Are Dog Meals Available In The Kitchen?
Ensure that the cottage offers meal options for your furry friend. Many cabins have kitchens with supplies such as dog food, bowls, and treats so that you're all set no matter what breed you've got along for the trip.
Are There Parks Or Lawns Surrounding The Property?
Before booking:
Ask about any restrictions on access to the property's amenities, such as a park or lawn.
Bring your dog for an afternoon of exercise when you walk through one of the local parks or lawns.
If your dog likes to run, consider the distance to nearby parks or lawns before booking dog-friendly holiday cottages. 
Be prepared for initial leash anxiety when visiting a new park or lawn. Give your pup plenty of positive reinforcement and patience while they get used to their surroundings. Finally, be aware that some areas within gardens and grounds may be fenced in, so make sure to bring your pet's identification with you in case of need for proof of ownership should there be an access issue.
Is There Suitable Furniture For Dogs?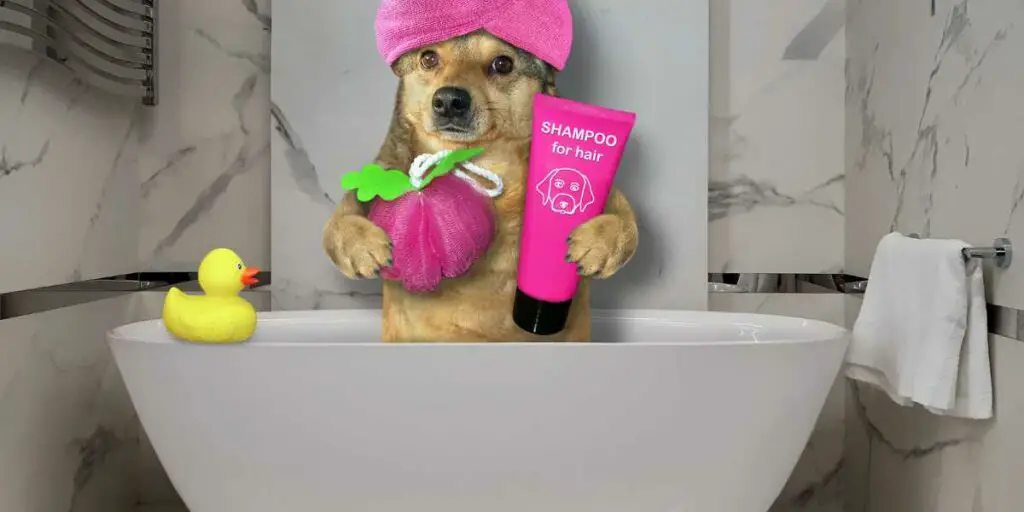 If you're looking for a laid-back vacation that's both comfortable and pet-friendly, consider reserving one accommodation with some dog-friendly amenities. From blankets and pillows to doggie daybeds and water bowls, there's sure to be something perfect for your four-legged friend. So whether you're traveling solo or bringing along a furry friend in tow, make sure they have everything they need to feel at home and stay safe while you're away!
What Are The Dog Safety Features In Place?
Make sure there is a fence or secure area for your pet to run and play in. Also, there should be a designated "dog zone" with toys, food, water dishes, and an enclosed space where your dog can sleep. A reliable veterinarian nearby is beneficial if something happens to your pup while on vacation.
Conclusion 
Whether taking your dog on a short vacation or planning an extended stay, it's essential to take care of their comfort. After all, holidays are meant to be enjoyed! So always book a dog-friendly cottage, and pack plenty of supplies for you and your furry friend. 
Thanks for the blog graphics: Canva.com

Thanks for the blog graphics: Canva.com
Doghint.com is a participant of several affiliate programs. The list includes (but not limited to) the following: VigLink, Refersion, ShareASale, and Amazon Services LLC Associates Program, an affiliate advertising program designed to provide a mean for us to earn fees by linking to Amazon.com and affiliated sites. Doghint.com does not intend to provide veterinary advice. All published articles are meant for informational purposes only and not substitute the professional veterinary consultation.