Are you a pet owner and want your animal friend to get the best care possible? If you love your pet, you will go to any length to ensure they are happy and healthy. Of course, taking care of your pet should be a continuous process, meaning you will need a reliable veterinary service to offer you services. It may become easier to schedule veterinary clinic schedules if you operate tight schedules. Fortunately, mobile vet services can be the solution to this issue. For example, if you are like me, based in Texas, mobile vet Dallas will help you evade the hassle of loading your pet into the car to the hospital as they will help you take good care of it in an easier way. Please read this article to discover vital reasons you should consider mobile vet services, as they will make your life easier.
Do you have a specific question about the reasons why you should choose mobile vet services? Then use the table of contents below to jump to the most relevant section. And you can always go back by clicking on the black arrow in the right bottom corner of the page. Also, please note that some of the links in this article may be affiliate links. For more details, check the Disclosure section at the bottom of the page. 
Offers Convenience
Taking your pet to the clinics is hectic because the process will require a lot of time. You need to calm the pet down, get it into the car, and drive it to the clinic until you get veterinary services. Typically, this will disrupt your daily routine and work too. With the mobile vets available today, everything has been made easy. The veterinarian will visit your house and treat your pet, where you only require a little preparation instead of visiting the clinic.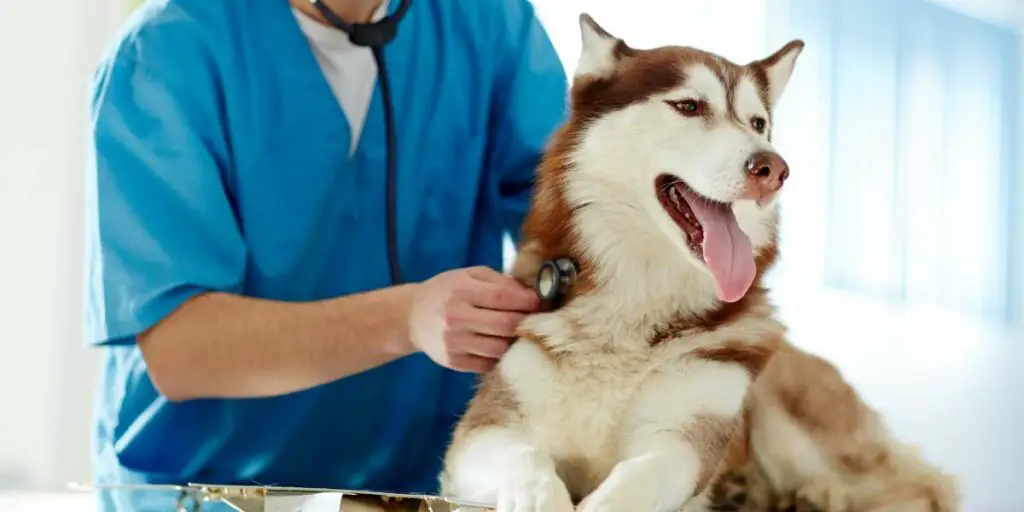 Allow Long Consultation
It enables you to experience longer chats with the vet, where you will learn more tricks to healthily raising your pet. This is unlike the clinic setting where other pet parents are in the queue, and everyone is allocated limited time to see the professional. But when the mobile vet comes to you, you will get a chance to extend the time and learn more about your pet, including its diet, cleaning products, vaccination, and other things they need for their well-being.
Comfort 
Your pet is usually comfortable when at home. Having to drive your sick pet in a car or subject it to light and noise triggers the already ill animal. Such a situation will likely interfere with the process of treatment. But when treating your pet at home, your chances of getting desirable results are high because they are comfortable in their familiar environment.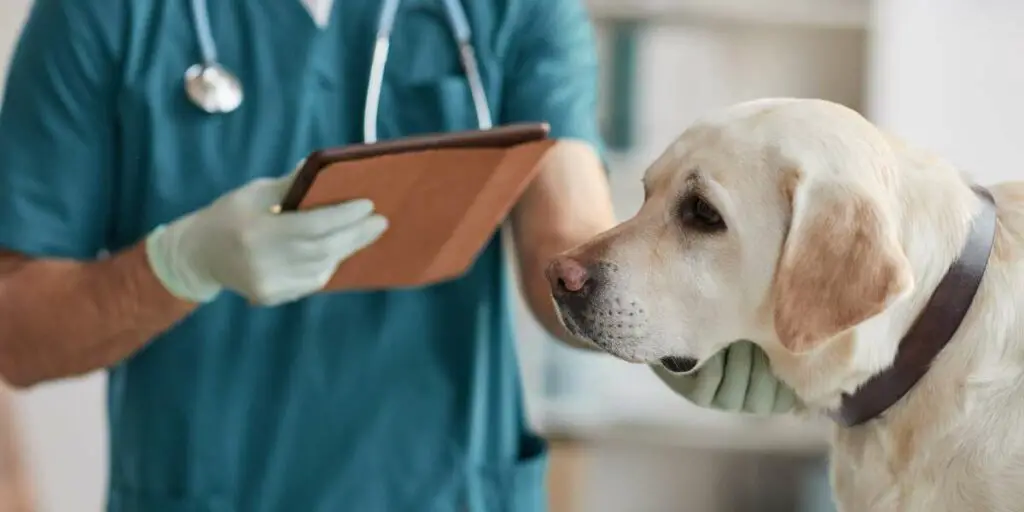 Provides Personalized Services
When the animal doctor comes to your home, your pet is their top priority. And with that, your pet will get the most suitable treatment to ensure it gets the best care, the quality of care provided by the mobile vet results in awesome outcomes.
Easy Annual Checkups
Wellness for your dog, cat, or any pet has never been easy. However, availability of services like mobile vet Dallas will offer you everything you need to conduct wellness checks, vaccines, blood tests, and other maintenance services. It is a surprise how professional services can visit your home any time for the usual annual checkup and leave your pet healthy and happy.
Lowers Exposure to Infectious Diseases
When you visit a vet in their clinics, chances are you may contract transmittable diseases in the waiting rooms regardless of the control precautions you take. For example, dog pets are naturally friendly and curious, and touching noses in waiting rooms could lay them to problems. You can avoid this by using mobile vets from other pets because you do not mix with cats and dogs. In addition, it is easier and safer for your pets to prevent transmission of terminal diseases that need treatment.
Less Stress Leads To an Accurate Diagnosis
Just like human beings who are dog pets, they all suffer from white coat syndrome. When stressed, the heart rate of the ideal dog goes up, quickening up the breath and leading to high blood pressure. This will get doubled up if you take your dog to a veterinary clinic, as other dogs and cats are at the scene. Stress will make their enzymes skyrocket if they encounter other cats making cries after injections.
Good Deal for Multiple Pets
If you have many pets in your house, getting mobile vets is a good course because it makes it easy for checkups. Having all five or ten pets in your home and visiting a veterinary clinic in your car will be hard. Whether you will be getting everyone in your car or keeping every leash untangled while you wait for your turn to see the vet, having many pets is a nightmare if you are compromised to see the vet in their clinic. A mobile vet will clear up all your hassle of seeing the vet by coming to check on your pets on a flexible schedule.
Ease For Your Pet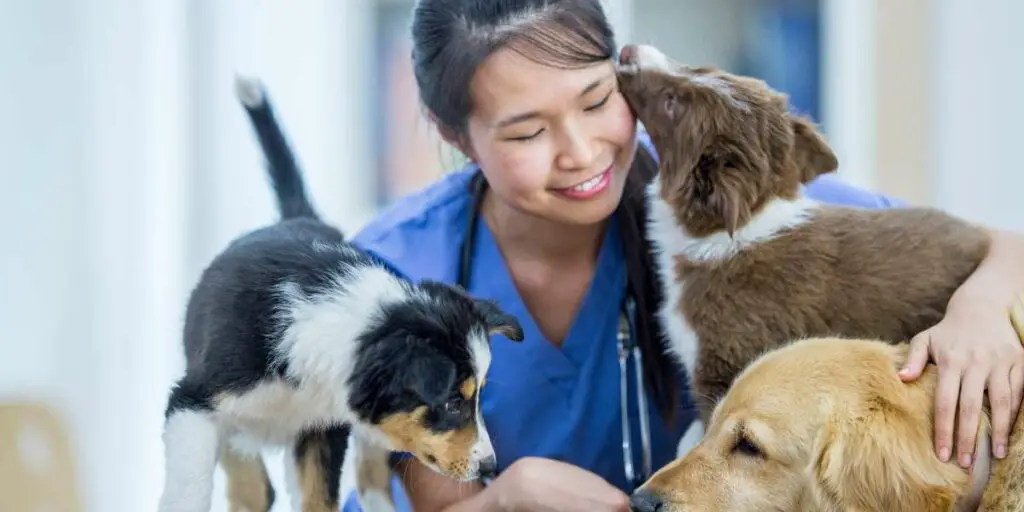 If your pet doesn't love cars, there may be better options than taking them on the long drive to your vet's clinic. This will likely cause discomfort to your ideal animal. Your pet will be scared of the lights and loud noises in your car and the vet's clinic. On the other hand, if you choose a mobile veterinarian, you will not encounter such problems.
Customized Services
The usual mobile vet online comes to your home to check on your animal. That means you will enjoy customized services because the vet follows your instructions to check on your pet in all areas you wish. If you choose a mobile vet, you will avoid dealing with problems of untended issues because, in your home, you are present to monitor everything.
Flexibility
Working with a mobile veterinarian will give you many options, meaning you can choose a vet to treat your pet. After all, you are looking for one who will come to check on your pet right from your house and not you visiting the clinic. Getting professional care from the comfort of your home is something you can't trade with anything.
Getting a mobile vet service provider to close you and book an appointment for treatment checkups for your pet is a beautiful experience. Their professional services will ensure you get comfort and maximum advantages for your animal friend like the ones mentioned above.
Thanks for the blog graphics: Canva.com

Thanks for the blog graphics: Canva.com
Doghint.com is a participant of several affiliate programs. The list includes (but not limited to) the following: VigLink, Refersion, ShareASale, and Amazon Services LLC Associates Program, an affiliate advertising program designed to provide a mean for us to earn fees by linking to Amazon.com and affiliated sites. Doghint.com does not intend to provide veterinary advice. All published articles are meant for informational purposes only and not substitute the professional veterinary consultation.