All pups are lovely and beautiful. But some definitely can be called an elegant dog more than another. I've listed my favorite elegant dog breeds (with no particular order) that are simply a pleasure to watch.
Do you have a question about a specific elegant dog breed? Then use the table of contents below to jump to the most relevant section. And you can always go back by clicking on the black arrow in the right bottom corner of the page. Also, please note that some of the links in this article may be affiliate links. For more details, check the Disclosure section at the bottom of the page. 
Afghan Hound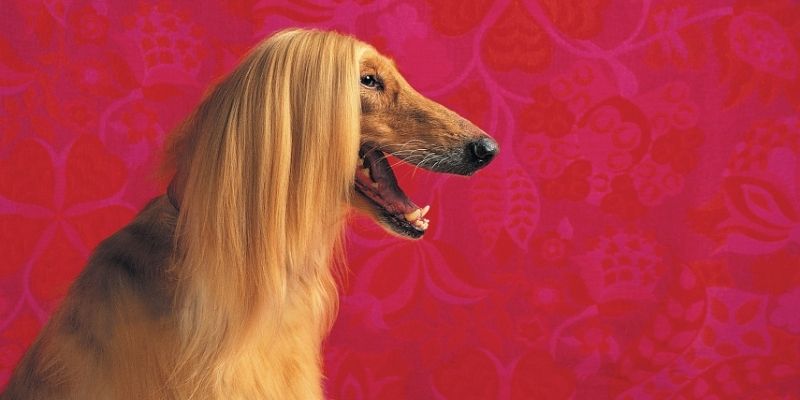 Many consider Afghan Hounds to be one of the most elegant breeds. The breed is characterized by its dense, fine, silky, long coat, and a stunning tail with a ring curl at the end. Only a few dog breeds will compete with this pup when it comes to the title "best coat's owner." As well as mixing pretty and spooky in a weird way. This feature is totally noticeable on their long (and elegant) faces.

Dalmatian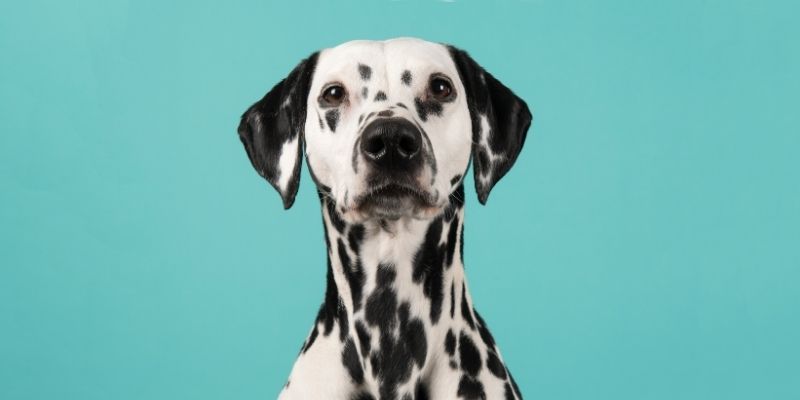 It's another among all famous skinny dogs. It has appeared in 101 Dalmatians. In the past, they have been used to accompany the carriages, so we should not be surprised by their stamina, agility, and willingness to stay active.
Within the house, the Dalmatian is a quiet dog as long as we give them the amount of exercise they need, of course. Their slim figure and odd coat make them deserving to get on the list of elegant dog breeds, don't you think?

Saluki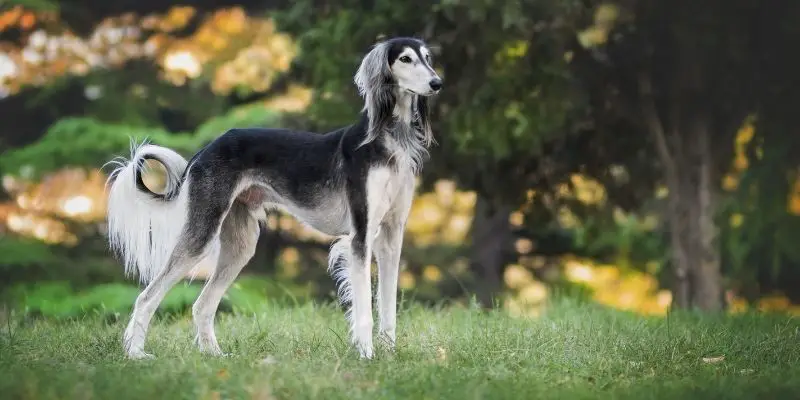 This tall skinny dog is effortlessly stunning. In the dog world, the Saluki can easily pass as a supermodel with its slender, picture-perfect body shape. It comes in various colors with appealing designs on the coat. At the same time, the aesthetics are accentuated by its elongated snout, smooth body, fluffy drooling ears, and sleek tail.
Like their cute look, Salukis is friendly and intelligent, making it easier to keep as a family classy dogs. However, if it isn't inactive (which doesn't happen), the Saluki will give you a run for your money. They are very energetic and fast; after all, those long legs must be put to fair use. As such, this breed requires a sizeable fence to roam free, and training can be tricky.

Havanese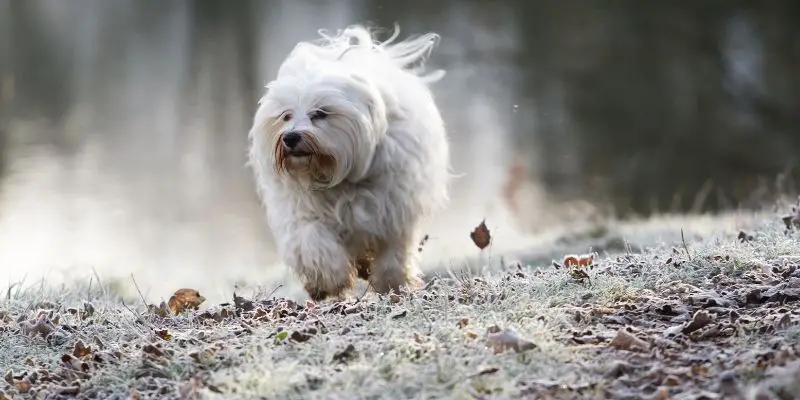 These small lean dogs are known for being able to sit on your lap and make you enjoy them for a long time. They are also amongst those breeds that don't shed much. So you don't have to worry about picking up their fur from all around the house, either.
These "toy" dogs are frequently kept in their owner's pocket because of their small size. Their small tufts of hair also have bows and ribbons to add to their cuteness.

Greyhounds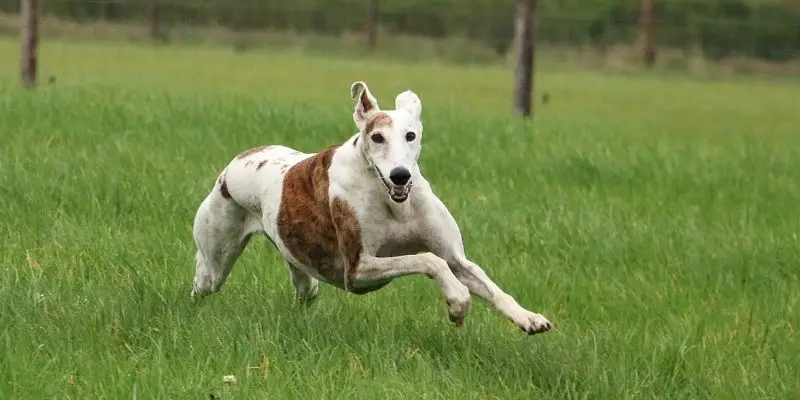 Greyhounds have a sleek, lean body with a narrow chest and long legs. They've got short, near skin fur and a thin tail. They were born to be elegant. These watchdogs are some of the fastest dogs in the country, but they keep their beauty even during work.

Shih Tzu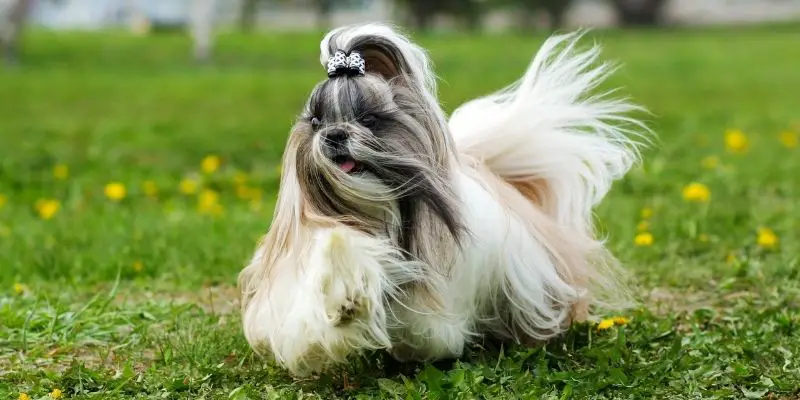 These little dogs may not always look so sleek, but they seem to float around the floor with their coats grown and brushed. Watching them doesn't come as a surprise that this breed was the favorite of ancient Chinese royals.

Maltese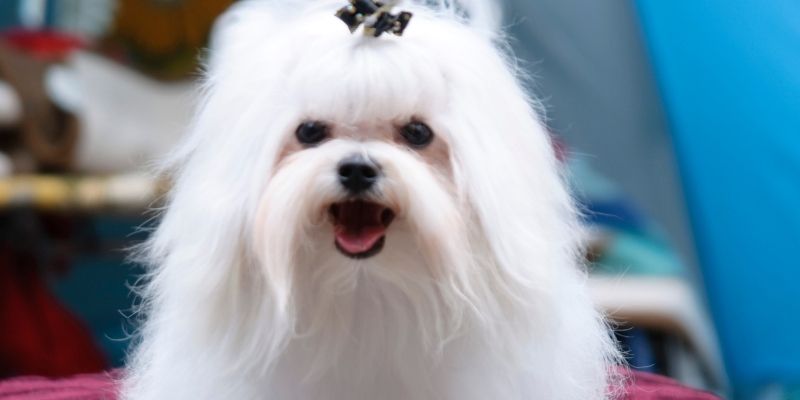 Maltese are not only elegant but also small, playful, and cozy dogs. They have that long, gorgeous coats, which make them true winners in a beauty department.  
If you are looking for a pup that you'll have plenty of bonding time to groom and exercise, Maltese is the one.

Collie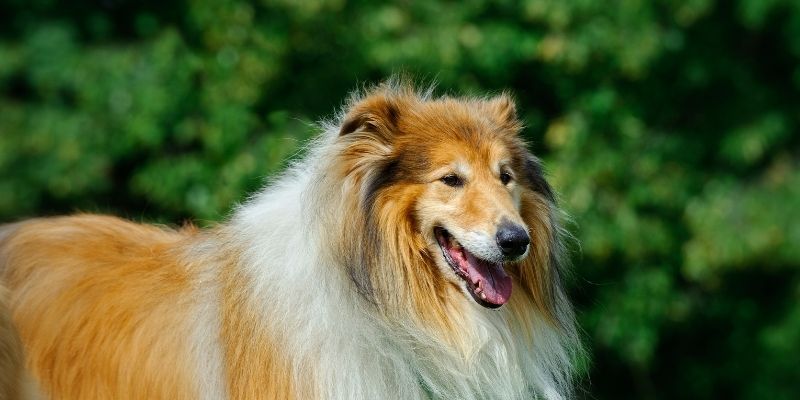 Collie is amongst the most long-legged breeds out there, and they indeed are elegant. They are also excellent grazing and surveillance dogs. Still, their key feature is the inclination to stick close to the head of the family. If we decide to adopt this dog breed, we will have a noble and elegant companion for life.

Inu Shiba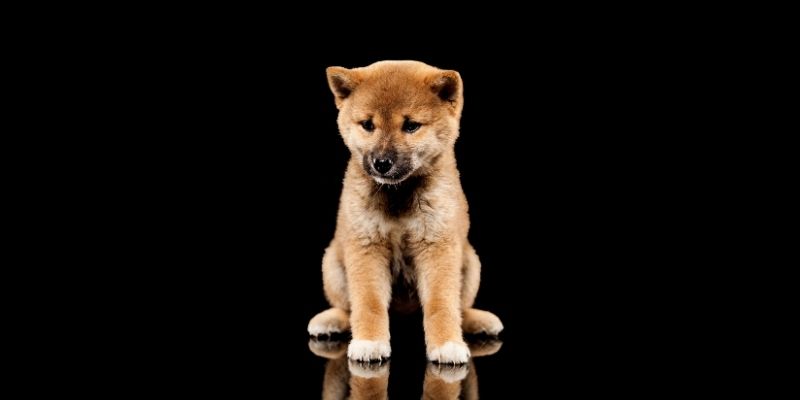 Shiba Inu is another elegant dog on the list (probably my personal favorite) and is one of Japan's oldest dogs' breeds. Their small size and cute look make them increasingly famous and familiar. They are very restless dogs that need someone with some basic training experience. Still, with positive reinforcement, we can achieve good results.
Thanks for the blog graphics: Canva.com