With a keto diet for pets, your dog's body will convert fat into ketones. And these compounds are great for reliable energy production. 
Keep in mind that this process is known as a metabolic state named ketosis. It is not the same thing with the life-threatening ketoacidosis. Ketoacidosis is frequent in pets with diabetes. And you can find more on that in our report covering ketosis in dogs. 
Are you interested in a particular question related to keto diet for dogs? Then use the table of contents below to jump to the most relevant section. And you can always go back by clicking on the black arrow in the right bottom corner of the page. Also, please note that some of the links in this article may be affiliate links. For more details, check the Disclosure section at the bottom of the page. 
What is a ketogenic diet for dogs?
A ketogenic diet for dogs refers to a low-carbohydrate, high fat, and moderate protein meal plan. The main principle here is that the body needs to burn fat for fuel instead of carbs. It works similarly to the keto diet for humans, and it can provide exceptional health benefits for your pet. 

The core principle behind a ketogenic diet for dogs is that healthy cells can use either carbs or fats for energy production. So, if your dog eats a lot of carbs due to those tasty treats, you feed him, his body converts the carbs into glucose for energy. Or it stores the glucose in the liver, which can potentially lead to serious health issues. 

Pros and cons of keto for dogs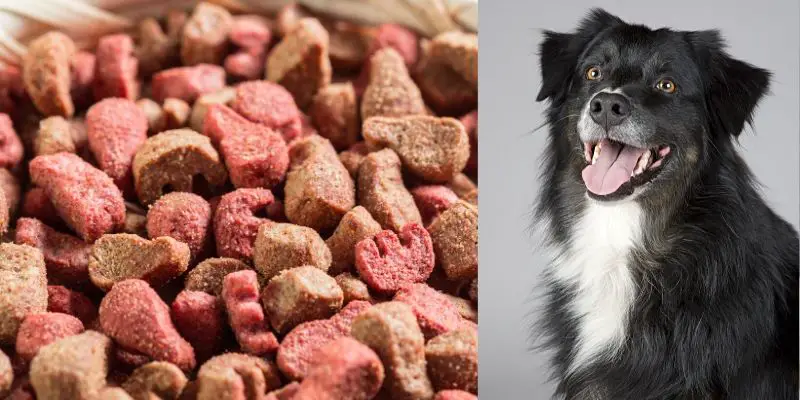 Pros of a keto diet for dogs:
It boosts the fat burning process, which in turn balances your dog's weight.
It supports proper blood sugar levels and improves insulin sensitivity.
It increases energy levels and leads to an overall improved mental wellbeing. 
It decreases the risk of your dog developing chronic diseases.
It might be helpful for dogs with epilepsy, cancer, or similar health issues.
Cons of a keto diet for dogs:
It might lead to some side effects, such as diarrhea or constipation, pancreatitis, or flu-like symptoms in the initial stages after shifting to a new nutritional plan. 
It might be challenging to commit your dog to a keto diet if he is a picky eater. 
It requires a lot of commitment from your part so that you establish a routine.

Is it expensive?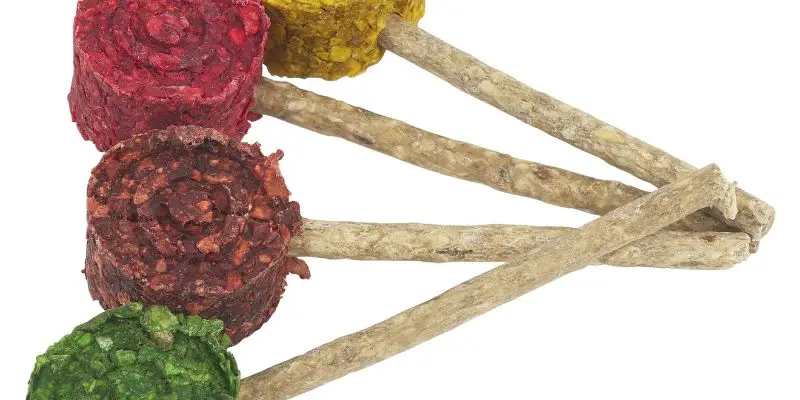 The price for keto foods for dogs depends on the shop you purchase it from. Overall, you can benefit from discounts if you are buying larger quantities. Besides, you can always consider making some homemade keto meals for dogs, so that you can diminish the costs of such meal plans. All you have to do is purchase fresh produce from sustainable sources and prepare it according to a keto meal plan. 


Ketogenic dog food brands
Ketona dog food
One of the most popular dog food brands, Keto Natural Pet Foods, offers a unique dog food range to suit the dietary requirements of a ketogenic diet. Their dog food range stands out to the low carbohydrate content, which doesn't exceed 5%. Also, their products are packed with necessary nutrients for your dog's wellbeing. This means that your dog will receive a tasty and healthy meal that he will enjoy. 
For example, this chicken recipe. It has an exceptional formula that doesn't include any corn, wheat, soy, rice, or potatoes. As a result, it has less than 6% carbs and more than 46% protein, than you will find with any other dog food. And the best part about it is that it is packed with a wide array of nutrients, including copper, biotin, Vitamin D3 or Vitamin B12.

Visionary Pet food
[content-egg module=Amazon template=custom/image product="us-B081SLKJ7Y"]
Visionary Pet Food is another trustworthy brand of keto nutrition for dogs. Their goal is to help pet owners create the most nutritious meals for their furry friends. The ketogenic dog food you will find with them has only 1g net carbohydrate per cup. At the same time, no fruit, fructose, added sugars, or soy are included. 
Their Keto Dog Food Range comes with a guaranteed analysis, which you can read for every product featured in their catalog. Overall, the main content of protein in their foods goes around 43%, while crude fat consists of 33%. An interesting thing about this pet food is that it comes with substantial fiber content. So that the health of the digestive system of your dog is well-supported too. 

Keto diet for dogs with cancer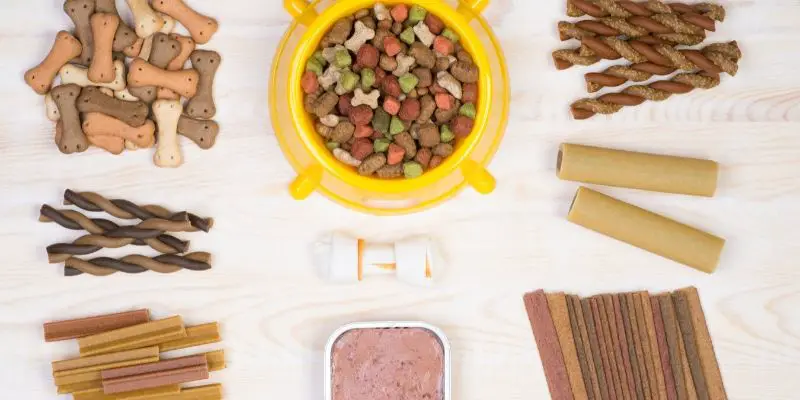 Several studies where conducted on the topic of whether or not ketogenic diets can help dogs with cancer. And the results tend to be promising. Scientists believe that having a specific nutritional intake like it is the case with the keto diet, can impede the development of cancerous cells while protecting healthy cells from damage.
Besides, research suggests that feeding your dog a ketogenic diet can potentially prompt cancer cells in your dog's body to destroy themselves. Overall, a ketogenic diet can be helpful for conventional cancer treatments, such as radiation and chemotherapy.
Many pet owners that have a dog with cancer say that the nutritional intake from a keto diet made their pup less lethargic and stressed about his treatment. 


Ketogenic diet for dogs with seizures
For several years now, specialists focused on finding a remedy for neurological disorders in dogs. And some believe that a ketogenic diet can offer numerous benefits for dogs experiencing seizures due to epilepsy.
Studies show that this diet can act as an anticonvulsant, which in turn prompts the brain to react distinctly in case of a seizure. A ketogenic diet is believed to be an efficient approach for this health issue in dogs since it encourages the body to limit glucose products and boost energy levels. 
 Some specialists also believe that calorie-restriction is an important factor for seizure protection in the brain. Even though there is a need for additional research on the topic, the initial results are promising. Almost all dogs with epilepsy that followed a keto diet for an extended period experiences less frequent seizures compared to pets without a healthy meal plan. 


Keto diet for dogs. Conclusion
The bottom line here is that a ketogenic diet for your dog can have numerous advantages, no matter if your dog is healthy or not. The body can benefit from this a low-carbohydrate, high fat, and moderate protein meal plan, as it can shield the body from potential health problems. At the same time, promising studies done on the topic suggest that a keto diet for pets can help them fight life-threatening diseases.

Thanks for the blog graphics: Canva.com