How cold is too cold for your dog? 
Of course, nature has given dogs all the means to fight off the cold, but that doesn't mean they can survive a night outside along in the cold. 
Unfortunately, there have a rising number of incidences where dogs have been left out to freeze outside. When dogs are left out in the cold, they face the chances of something like hypothermia along with joint inflammation, skin reactions, and trauma because of the slippery ice.
An insulated dog house is a perfect option that will help your dog to avoid this fate. It keeps the dog safe from any type of bad weather, and you won't have to worry about he/she freezing to death.
Do you have a specific question about an insulated dog house? Then use the table of contents below to jump to the most relevant section. And you can always go back by clicking on the black arrow in the right bottom corner of the page. Also, please note that some of the links in this article may be affiliate links. For more details, check the Disclosure section at the bottom of the page.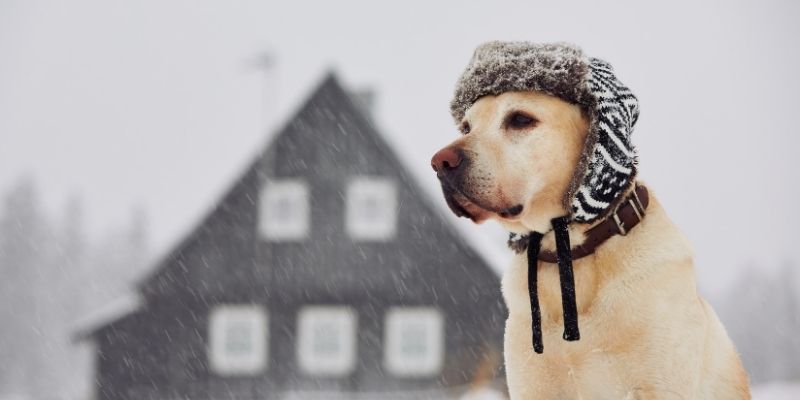 I was looking into decent choices lately and decided to put all my notes into this article. It took me hours of internet research to find viable options that won't necessarily cost a fortune or flooded with bots' reviews. So hope you'll find it useful. 
In case you don't feel like reading, my quick suggestion for the best insulated dog house would be this option. It's well-built, comes in several sizes, priced generously. Most importantly, it does the job of keeping your pup safe and sound from all unpleasant nature's elements.  
If you have time, though, read on for more suggestions with all the pros and cons. Hope those would save you some time (and money too) and keep your furry pup super happy at the end. 
Best large insulated dog house
This plastic dog kennel by Luckymore is one of the best insulated dog houses out there. It provides enough warmth for your pup to sleep comfortably all through the night. You can use this dog house for both indoors and outdoors and carry it to either place very easily.
This house can easily be described as sturdy and durable and capable of lasting you a few years. And that's because it is both water and rainproof, so it will protect your dog from the elements quite well. Another great thing about it is that the base is detachable, so you'll have no problem cleaning it.
Best wooden insulated dog-house
Pet's Imperial brings you a dog house that is very well insulated and is made entirely out of wood. This also comes with an adorable, minimalistic design that makes it very easy to clean. This is because it comes with a removable base and roof, so you can clean it up well. Its durable structure can provide shelter to your dog all night long during a cold, summer's night, or cool as a cucumber on a hot summer's day. It's raised at least two inches above the ground, and its feet are capped with plastic to avoid all the mud or dirt that could get to it.

Insulated dog house for winter and cold weather
ASL brings us a well-insulated and sturdy dog house that can keep your dog hot or cool depending on the weather. It is also waterproof, so it is quite capable of protecting your dog during a rainy time or snowy days. You can use this dog house for indoors and outdoors and has a sloped base that makes it easy to clean. It also has drainage holes that release all the bad water out. It is for medium to larger size dogs and gives them plenty of space to move around comfortably.

Best plastic insulated dog house
This is another ASL product, and this one provides you with a quality, sturdy dog house that is of great material. It is very well insulated and will keep your dog safe and warm during the night. The material this dog house is made out of is particularly selected to keep it insulated. It has a gate that attaches to it and allows your dog to come in and out anytime she/he wants.

Best cheap insulated dog house
This dog house is the one among the most affordable, but just because it's cheap, it doesn't mean that it's still not good. This dog house can keep your dog warm and safe, just like any other dog house. Its appealing price point is just one of its many great features, though. It's not just easy to assemble but also really easy to clean too. It has a raised floor that will keep the water or dirt from getting into it. It is also waterproof, so it will protect your furry friend from bad weather conditions. Overall, this would be a great option if you're on a budget (so it's not a coincidence that it made it to the top of my list of the best cheap dog houses). 

How warm is an insulated dog house?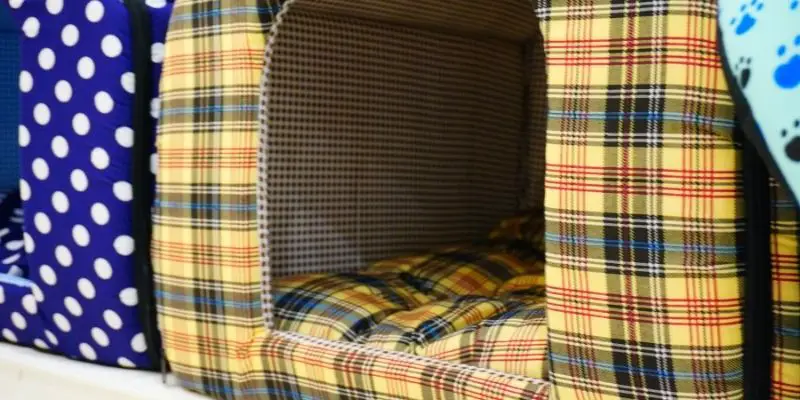 Insulated dog house keeps the temperature inside very neutral for the most part, unless you add things like mini heaters and extra padded blankets. Insulation keeps the room warm enough in the winter but cool enough inside the dog house when its summer outside. It depends on the size of the dog as well. If it's a larger dog, than its likely to emit more heat to heat his/her environment.
When a dog home is empty, it will be 25 degrees or more warmer than the outside temperature. It can warm up quite a bit from there with the addition of bedding and your dog's body temperature, and the improved insulation will assist it maintain as much of the heat as possible.

Do insulated dog houses work?
Insulation absolutely works, depending on the type of material you buy for the dog house. If it's a cheap material, then it won't be quite as well insulated, but if it's made out of really good material, then you're dog is good to go. If it's a material that is heavily padded with insulation, then your dog will be the most comfortable.
A properly insulated winter weather dog home (with insulation panels fitted in the walls, ceiling, and doors) would provide warmth and comfort during the winter season.
In the winter, wooden dog shelters are preferable to plastic dog houses.
Wood has microscopic air pores that help it retain heat.

Do dog houses need to be insulated?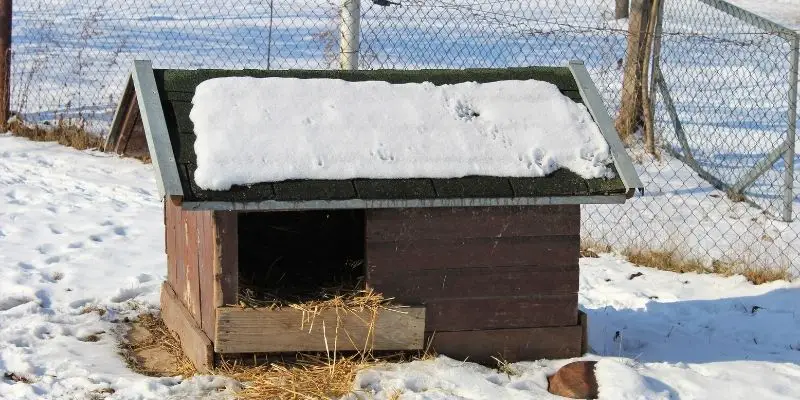 Dogs can regulate their body temperature quite well, but even they're no force against the weather. Like any living being, they're also susceptible to hypothermia and many other disorders that can cause specifically because of cold exposure. So if you insulate your dog house or buy a new one, you'd be saving your pet from possible pain and a lot of veterinarian bills.

Best insulation for dog house (Cheap and efficient)
The ideal way to insulate your dog's housing with Styrofoam is to cut a series of foam pieces that fit the inside walls, roof, and floor of the house. Tack, staple, or glue the panels in place before covering each with a similar-sized piece of wood or strong plastic.
You can additionally line the bottom of the dog house with the following materials to keep it warm:
Some fabric, rug, blanket, or towel can make an effective and warm bedding
Hay and Straw
Wood Chips
If it's a material that is heavily padded with insulation, then your dog will be the most comfortable. If you don't mind your pup hanging out inside your house you also have the option of adding a pet door to your dog's house. Great selection of reasonably-priced insulated pet doors (including custom made) you can find at Hale Pet Door. 

How much does it cost to build an insulated dog house vs. buying one?
If we talk about how much it costs to make an insulated house, think about the material's costs to build the structure. Then the material to insulate it. And then about something to make the inside of the dog house comfortable.
The total cost would be roughly the same as that of a store-bought one. Except you'll also invest your time and effort into making your own dog house, whereas ready-made ones are already available. You also can't guarantee a good stable dog house if you make it yourself. And you might not be able to do an excellent job on the insulating part either.
Thanks for the blog graphics: Canva.com
Doghint.com is a participant of several affiliate programs. The list includes (but not limited to) the following: VigLink, Refersion, ShareASale, and Amazon Services LLC Associates Program, an affiliate advertising program designed to provide a mean for us to earn fees by linking to Amazon.com and affiliated sites. Doghint.com does not intend to provide veterinary advice. All published articles are meant for informational purposes only and not substitute the professional veterinary consultation.