Why do dogs like to chew, anyways?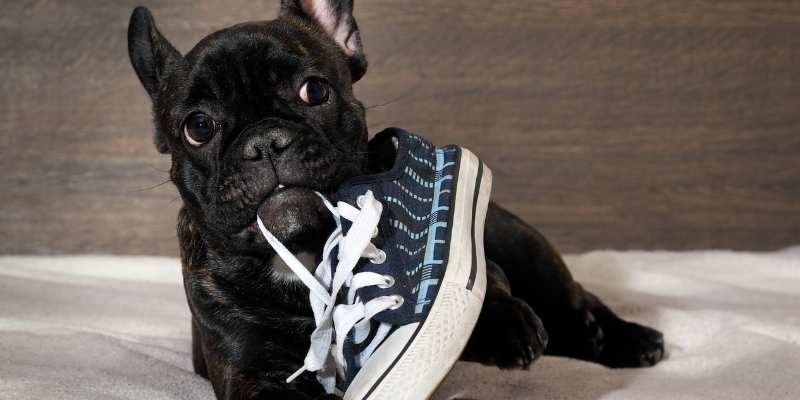 Chewing on things as they explore the universe is typical behavior for puppies and dogs. And it has many benefits for a dog. It is a way for young dogs to alleviate the pain that may be caused by new teeth. For older dogs, it is a natural way to keep jaws strong and teeth clean. Chewing can also ease mild stress or frustration.
Among the common reasons that can cause chewing are early weaning (before seven or eight weeks of age), lack of mental and physical exercising, boredom, stress, and even hunger. In the last case scenario, dogs on a calorie-restricted diet try to find out-of-the-box sources of nutrients. Sometimes dogs may also chew on things because of separation anxiety. If that's the reason, dogs will only chew when left alone.

Why does my dog chew toys on me?
Dogs love to chew toys, and sometimes they do it while putting the toy on owner's lap. And there's a good reason for it. First of all, your dog trusts you tremendously. You are her pack leader, and your pup would love to spend time with you whenever it is possible. Looking up to you as a role model and loving you unconditionally is part of canine's nature. 

Secondly, your dog plays in your lap with the toy because your legs resemble a platform that might help in comfortable playing. Your dog knows your body will keep the toy safe and stable. Whether your dog is sitting in your lap or placing toys on your lap, he or she still uses your body as support.
Maybe it's why your dog offers you the bone while she also chews on it.  If your dog jumps in your lap to chew on the toy, it's proposed to take it as a compliment. So, when your pup chews on your laps the next time, just think about what's going on that furry head and be pleased to have someone who trusts you so much.

Do dog toys help to stop the destructive chewing? 
The most typical misconception is that after buying those chewing toys, the unfavorable behavior will stop by itself. To be fair toy smell of plastic is way less attractive for your pet than those yummy human smelling shoes… But you definitely can train your pup to love those toys. Throwing it is a way to teach the dog to find toys attractive, as canines are naturally very possessive. The moment you dash over to take an object away from them, they will run off with it.  So, what's the best toy for chewing, anyways?
You might also like: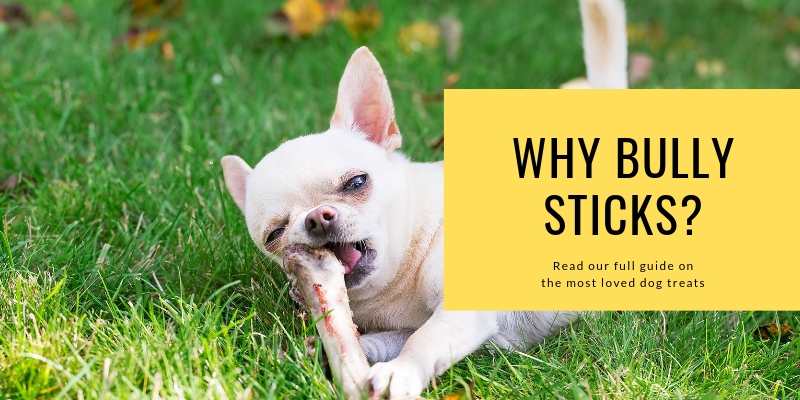 Best indestructible dog toys for chewers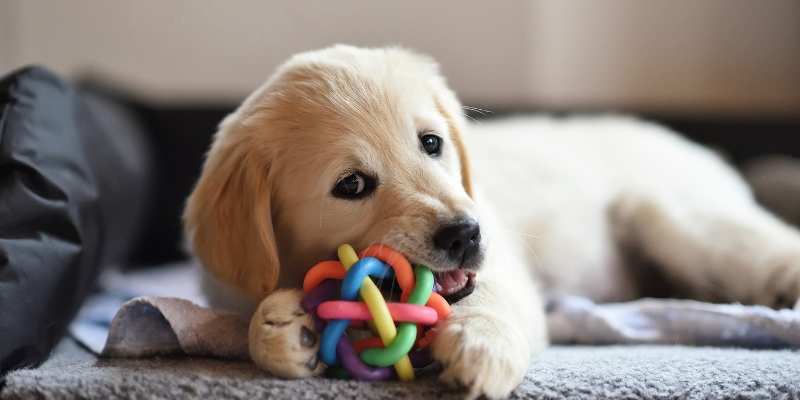 "Indestructible" "chew" toys usually are made of a very tough material…even though the producers might claim it won't harm the teeth, strong chewers can still break a tooth on those. But I found an excellent option, that might not be only a safer choice pup's dental health-wise, but also suitable for "let's make this toy last" mission. 
Indestructible Chew Toy by Goughnuts 
Indestructible Chew Toy Rating
Facts and numbers: made of natural black rubber and intended for the extreme chewer, large breeds included. The size of the toy is 6 x 2.1 x 6 inches. 

Even if you are skeptical about this toy's survival because usually, the lifespan of the chew toys you give to your pup is about 15 seconds, I still recommend to give this ring the second thought.  The Goughnuts potentially can survive for months or more in case if your pup does not always act like a Tasmanian devil. The rubbery smell will eventually go away, and the toy starts to smell like dog breath. 
Read more reviews and check the current price

here
.
You might also like: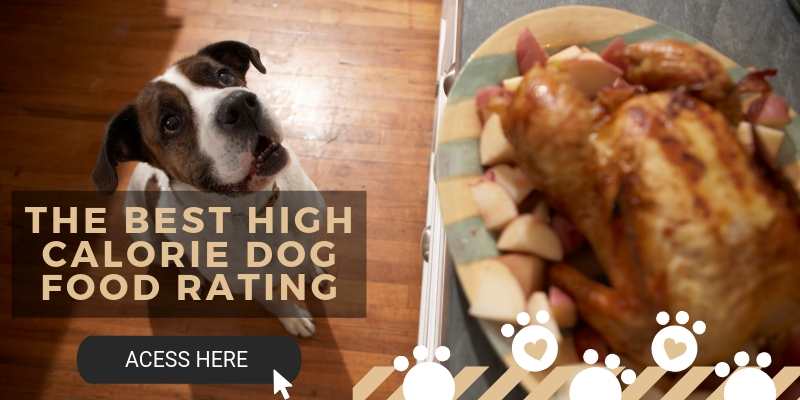 Best indestructible dog toy for large dogs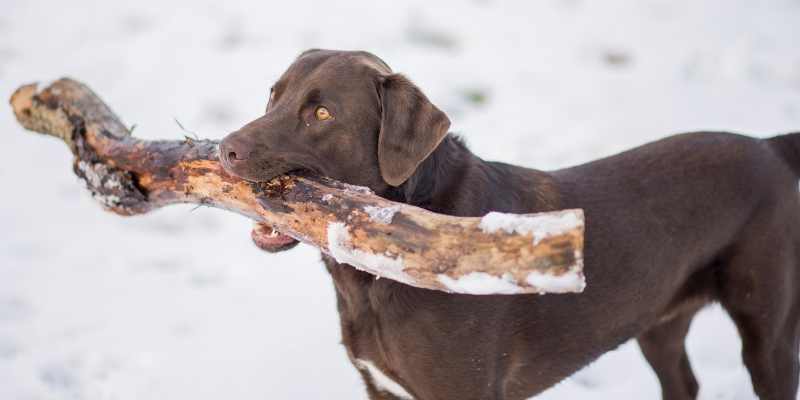 If you are a proud owner of a large breed ravenous chewer than most likely you've already tried all sorts of "indestructible" toys. And, while observing a large number of big pups' moms and dads, I found that many struggles to find that perfect toy that will last for real. But Doghint got you covered. Here's the one designed, sized and produce in a way that makes it really challenging for any dog to destroy it.  
Indestructible chew stick by Goughnuts
Indestructible chew stick rating
Facts and numbers: This rubber patent pending toy is 11.2 x 1.9 x 1.6 inches in size and weighs around 1.5 pounds. Made in the USA.

Finally, a toy large breed heavy chewer can enjoy WITHOUT shredding it into nano-pieces it in less than 5 minutes. If you got used to spending about $100/month on toys for your pup to destroy, then get ready for some changes with this rubber stick. Your dog will love fetching it and just sitting and chewing on it. And you won't have to bother about potential teeth damage since it's rubber. And the company has an excellent refund/exchange policy if your dog can somehow manage to chew through the toy. So it might be worth some considerations.  
Read more reviews and check the current price
here
.

Best indestructible small dog toy
If your little furry one needs a lot of distractions to keep from chewing, nipping and biting you might like this… 
Natural cotton interactive rope toy
Rope's rating
Facts and numbers: the rope ball part is 3.6 inch in diameter, and the rope knot stretched is about 5.3 inch. Made of natural non-toxic and washable cotton.
Your dog will love playing tug of war with this toy: it's semi-soft, made of natural cotton and gives your pup plenty of things to grab onto.  The rope isn't super thick, but the large rope ball in the middle is helpful in case your super chewer eats the other pieces off. And once it's dirty enough, you can just run a cycle in a washing machine to get rid of all the bacteria.
Read more reviews and check the current price

here
.

Best teething toys for puppies
Teething puppies often want to chew on something to relieve their pain. Plus, just like human children, they want to put everything in their mouths to know more about the large globe around them.

To learn more about the teething process check the article on how to deal with puppy teething. It's about the specific breed, German Shepherds, but you'll get the idea. 
But without going into more in-depth details in teething physiology, to keep your pup from looking shamefully at a shredded sandal, make sure he has plenty of tough toys and never leave him unsupervised while he enjoys his teething toys. And check this choice that I discovered to be just ideal for all puppies to alleviate the teething struggles.
Set of 8 durable chewable toys 
Best puppys' teething toys rating
Facts and numbers: 8 durable toys in one pack. Made of non-toxic rubber and natural cotton.
If your pup needs a lot of different toys to chew on, this is a great and inexpensive way to add a bunch to his/her toy box. The quality is pretty decent – well better than average. And surprisingly, the rubber toys have held up exceptionally well to his incessant chewing, and those sharp puppy teeth.
Read more reviews and check the current price

here
.

Best dog bones for aggressive chewers
Why do dogs chew bones anyways?
Bones are a fantastic source of nutrients and help fulfill the appetite of your dog. Chewing stimulates saliva enzymes and helps break down tartar, prevent gum disease and buildup of plaque on teeth.
In fact, your pup has a natural need for the minerals found in the bone marrow and the bones themselves, as the ancestors of the dog in the wild eat bones forever. On top of that, dogs love to chew raw bones for the yummy taste, mental stimulation, and also because all that gnawing is excellent practice for the jaw muscles.
However, bones might be much more dangerous for today's domesticated pups. Raw bones can plant some nasty foodborne pathogens like salmonella in your family (we covered the subject in this article about the pros and cons of dogs eating pork and in a guide about dogs and the raw meat). And cooked bones tend to break, and if the dog vomits, it can lead to broken teeth and possible colon or neck perforation. So, it might be a better idea to give your pup a specially designed chewing dog bone toys.

You might also like: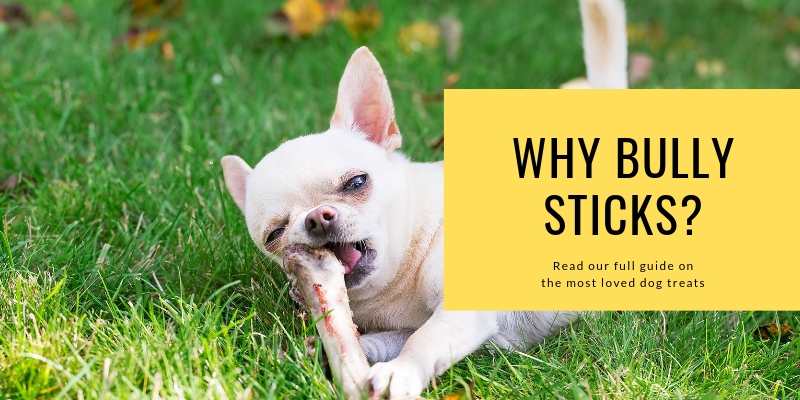 Why is rawhide bad for dogs?
Chewing bones aren't equally healthy. Because of the price and the fact that pups seem to appreciate it, Rawhide chew bones are quite common among dog owners. But you have to remember that the rawhide is made from the internal layer of cow or horse hides. This material must be soaked in chemicals, primarily sodium sulfide, and then treated with hydrogen peroxide, dehydrated and compressed into the treatments you see in the shops.
Manufacturers will also sometimes add some flavorings or coatings to make the treat more appealing to dogs.  These chews can be poisonous and will not easily trigger digestive distress or intestinal blockage at any moment.  We covered this topic extensively in our profound guide about the best bully sticks. But let's reveal the best dog bones for aggressive chewers for now. I've listed two fantastic options for you.

Beef flavored durable chew bone 
Product's rating
Facts and numbers: made of bite-resistant and non-toxic nylon material, comes in several sizes
If your dog has a big love of chewing, digging, and destroying this bone will be a perfect choice. Excellent quality, tough, and durable. The bones are hard almost like plastic (but it's safer). You will see tiny pieces here and there after your pup will play with it for a while,  but nothing larger than a snowflake in size. Definitely worth giving a try if you are intended to buy less of those chewing toys in the future.
Read more reviews and check the current price

here
.

Elk dog chew
Chew's rating
Facts and numbers: Comes in numerous sizes, 100% Elk antlers,  good source of Calcium, Phosphorous, Manganese and Zinc.
If your dog has a big love of chewing, digging, and destroying this bone will be a perfect choice. Excellent quality, tough, and durable. The bones are hard almost like plastic (but it's safer). You will see tiny pieces here and there after your pup will play with it for a while,  but nothing larger than a snowflake in size. Definitely worth giving a try if you are intended to buy less of those chewing toys in the future.
Perfect for heavy-duty chewers who appreciate this safe and healthy alternative to 'rawhides'. The quality is outstanding, the price is unbeatable (yes, it's pricey, but it lasts), and the satisfaction is guaranteed by your happy pups! And if the bone doesn't seem to be very appealing to your dog, soak it in warm water to bring out the flavor and see if it makes the difference.
 Unlike the most hardened synthetic bones, these don't leave little chunks of sharp shrapnel around your house. These elk bones are super hard, not messy, and they don't stink!! Godsend product for tough chewing and heavy chewers. 

Read more reviews and check the current price

here
.

Best indestructible squeaky dog toys
Why do dogs like squeaky toys?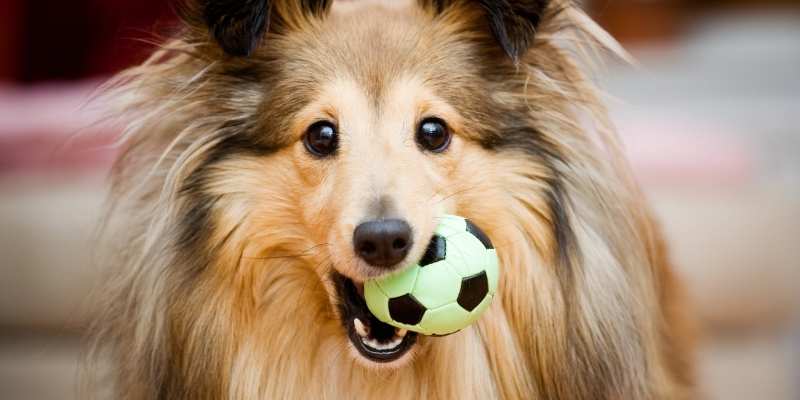 Dogs came down from the wolves, and we all understand that wolves are hunting for their food. The most popular explanation, therefore, is that dogs like squeaky toys because they appeal to a wild instinct to catch and kill small prey. Dog loves the sound that comes from biting the squeaky toy. The squeak informs your dog that biting might be continued, while a toy without a squeaker provides no feedback at all. This also explains why dogs tend to lose interest when the squeaker goes–the critter is dead, time to move on.
Here's the durable squeaky dog toy option I found for you, to make sure your little hunter won't lose interest too soon. 
Squeaky ball by Planet Dog 
Indestructible squeaky dog toy's rating
Facts and numbers: comes in 2 colors, 3 x 3 x 3 inches in size, weighs 5.4 ounces. Made of strong rubber.
 If you've already spent hundreds of dollars trying to find your pup a toy that squeaks that he can't destroy within the first half hour of playing with it, your struggles might be over soon. 

It is hard both to make it squeak and to destroy, and your little hunter will definitely love it.  
The sound is not super high-pitched, so it won't send me to the mumbling room. It squeaks a little when you bounce it on the hard floor, which is great for distracting your dog from other things he or she should leave alone.  Worth the money and outlasted dozens of tennis balls. 
Read more reviews and check the current price

here
.

Best indestructible plush dog toy
Soft plush toys are a big hit amongst the chewers. Of course, those smell and feel way more pleasant than those standard rubber "indestructible" toys. I tried to find the lasting option in this category for you. And I think I succeeded. 
Cuddly Tug 
Indestructible plush dog toy's rating
Facts and numbers: comes in several variations (cow, bunny, giraffe, and pig), 23 inch long when extended, nylon-infused at ripping points.
OK, let's get real, nothing in this universe can be totally indestructible, especially when we are talking about plush toys. 
However, this cuddly tug dog toy came as close to being a durable plush toy as it's possible. This one is squeaks, and the softness and the size are really fantastic, and the various materials make the product very interactive and versatile. Well-made and absolutely the cutest. The best toy for strong chewers who love soft toys.
Read more reviews and check the current price

here
.

Best indestructible rope dog toy
Some rope toys producers surprisingly also label their playful inventions as indestructible. The major challenge in funding a durable (at least) rope toy is to inspect the rope thickness and weave tightness. The tighter the weave, the better. Here's the one I found for your today.
Set of 4 rope toys by Otterly Pets
Indestructible rope dog toy's rating
Facts and numbers: 4 toys made of washable 100% natural cotton fibers. 
The sizes of toys in this set go up in thickness, and so the toy grows with your pup. The price is super affordable (it's a set!) and they are holding up pretty well. Even if your dog is an avid chewer, these ropes will survive many tug-o-war battles. 
Read more reviews and check the current price

here
.

Best indestructible dog ball toy
Why do dogs like balls?
The instinct to follow the ball comes from the dog's predatory past. When you throw a tennis ball for your furry friend, it's movements that resemble the prey's actions that have to be caught and killed (some men still love playing soccer, just saying).
And at that moment dog actually experiencing an elevated high-like state as their body releases endorphins that make them feel good and will naturally promote them to maintain playing. So here's the best indestructible dog ball solution that will enable your pup to play for a very long moment.
Ultra ball by Chuckit!
Indestructible dog ball toy's rating
Facts and numbers: Comes in various sizes, made of  thick rubber and has sturdy walls for extended play.
The ultimate fetch ball, created to float better, bounce higher, last longer, and stand out. Made from natural, high-bounce rubber.  Accessible in five sizes from small to XX-large. If you can't find any toys that your dog won't destroy. This is the ball for you! 
Can be used for a game of fetch, or for chewing on them indoors like a piece of bubblegum or like a mouth stress ball. Works for my heavy chewer, but soft enough for less passionate pups. 
Read more reviews and check the current price

here
.

Best indestructible stuffed dog toy
Dogs like to play, chew, shake, and cuddle with these toys. They also carry them around and even use them during sleep as pillows. Why?
One hypothesis is that this way, they train hunting. Learn more about dogs' obsession with stuffed toys in our guide, but for now, here's the best indestructible stuffed dog toy choice that will most probably resist some significant deal of chewing.

Interactive squeaky hide and seek plush toy by Zippy Paws 
Indestructible stuffed dog toy's rating
Facts and numbers: toy's size is 14 x 6 x 6 inches and it weighs 11.2 ounces
This interactive hide and seek den will provide hours of delightful fun for your pup. It's cute and very durable. The eyes are stitched on, not glued. The ears did get torn off, but the seams Most likely to stand up very well. An outstanding durable toy to keep your pup occupied. 
Read more reviews and check the current price

here
.

Best indestructible rubber dog toy
While playing with the toy, natural rubber helps to promote clean teeth, help control plaque, and remove food particles. These sturdy chew toys also stimulate mental activity for your dog's mind, which is essential to general health and minimize destructive conduct owing to boredom.
However, even though the dog rubber toys most likely to be labeled "indestructible," some can be shredded into pieces rapidly. I found this option, though, and it seems to meet the expectations of the most chewing chewer.

Ultra-durable rubber chew ring 
Indestructible rubber dog toy's rating
Facts and numbers: made of industrial strength natural non-toxic  rubber, about 5 inches in diameter
If your pup is chewing obsessed you both will love this sturdy rubber black donut. It will most likely last longer than most toys. And this donut might not only be used for your pup to chew on but also as an interactive toy – you can easily throw and play with it. 
All in all: ultra durable chew toy that definitely worth the money, And as the sellers' guarantee states: If the ring doesn't last as long as you think it should, they will issue a no-questions-asked refund or one-time replacement. So this toy can't really get any better. 
Read more reviews and check the current price

here
.

That's a wrap for indestructible chewing toys. I hope this guide was helpful. But I still have one tiny suggestion for you. In case you are like me and experience paralysis analysis any time you have to make those small decisions, the solution might be a customizable puppy toys box.
For instance, guys from Pupjoy have designed the subscription box primarily for heavy chewers. You can choose your pup's unique needs, temper, size, etc. and order the box that will fit all the requirements. Each box comes with 5-7 surprise items picked accordingly to your wishes, that can be adjusted at any time. The company only works with responsible indie brands producing the highest quality, natural and organic products.
Here's an example of what you might expect if you order a power chewer box – the list of items from the previous boxes – a Soda Pup Life Ring Treat Dispenser, a Planet Dog Orbee-Tuff Ringo, a bully stick, another chew bone of sorts, Clear Conscience Pet Lamb Airy Bites, and Rosie's Chicken & Rosemary Soft Dog Treats.
As the buyers (two Australian Shepherds dad) reported: it's been more than 2 weeks, and the dogs have yet to destroy anything. Besides the bully stick, of course, which was toast in minutes. One time Power Chewer order cost $29 for 5 items box or $39 for 7 items box. And subscription is cheaper, of course. So I recommend to check this one out as an option for variety, savings, and faster decision-making process. Read more reviews and check all the plans here.
Thanks for the blog graphics: Canva.com