First of all, welcome and thank you so much for being on this page! 
If you are here just to find out what's the best automatic dog feeder, then Doghint's best suggestion would be this one by Dr.Feeder.
It comes with an HD camera and built-in microphone for live stream video and communication with your pet. It's quite big and holds up to 4.5L of food, and you can schedule the feeding time on the go using the dedicated app. And it's priced quite moderately for the value you are getting. But if something ever goes wrong you can send it back – the product boasts with 30 days warranty for a full refund. One word of warning: this particular model won't be great for larger breeds, but for smaller ones, it's just perfect.
Want more suggestions? Then keep reading. I'll cover anything you might need about dog feeder types, properties, best top-rated feeders available to serve different purposes. And even share a method of building your own feeder. 
You can use the table of contents below to quickly jump to the section you find the most interesting right away. 
I put 30 hours of research in an attempt to figure out the perfect pet carpet cleaner for various purposes, so I really hope it will be helpful. 
What is an automatic dog feeder?
Automatic feeders are created to administer precise portions of dog food at a specific time. So they guarantee that your pup will be well fed on time even if you are not around. They also help you manage the size of the portion with maximum precision. This way, you will not have to bother about your pup weight if he tends to eat a lot.  
One criticism of automatic pet feeders is they take away the opportunity to spend more quality time together offered by a 'normal' mealtime. But it's mainly related to gravity-based ones. However, the overall convenience of the device in most cases outweighs the cons. 
Since we are talking your dog and his nutrition, it always makes sense doing your homework when it comes to purchasing electronic feeders. The low-quality device can result in wrong portion sizes and scheduling errors. Your pup, therefore, is at risk of missing a meal.
So be sure you only go for a reliable, good quality feeder. And I'll to do my best to supply you with all the data you might need for making the right decision. 

Types of automatic dog feeders
Electronic dog feeders 
Electronic feeders are the most common type as they give you total control over precisely how much and when your dog eats.
You have to pre-program them with portion size and feeding schedule. Then the food is distributed accordingly, precisely as scheduled. 
Gravity dog feeders
Gravity Feeders are way less sophisticated feeders. They work like that: with every meal the food will simply fall from the tank into the bowl, replacing what has been eaten earlier.

Buyers guide to automatic dog feeders. What features to look for? 
Depending on your situation, you might have different requirements for the dog feeder. Maybe you have several pets and would like the device to have an option to serve several meals at one time. Or perhaps you are a frequent traveler and want the larger capacity feeder with video functionality to check on your pup while you away. Or price can be a crucial factor to you, so you would prefer to explore the most inexpensive options. Whatever it is you want, you have to figure it out before making a purchase.  

So let's break down all the possible features for further consideration: 

Type of the feeder
Gravity feeders are typically made of all plastic, can be kept indoors and outdoors too. And all parts are easily washable. Those are more inexpensive than electronic ones but offer way less convenience and customization.
Durability
How stable is the unit? How well is the food container sealed? Will it hold up to those tenacious teeth and paws?
Capacity
Automatic feeders typically have up to 10 liters of capacity. You have to match this feature with your needs and the feeding needs of your pup.  

Types of food allowed
Most of the automatic feeders are meant for dry food. But some might also be used for wet food too. In addition to that, some may also include the storage for ice packs. That will keep dog food fresh as long as possible. In some cases, automatic feeders might not be meant to use for larger kibble as it might get stuck.

Servings control
Portion control feature is quite handy – whether your pup is on a strict diet or not. Precision in serving size ensures your dog stays healthy in years to come.

Feeding modes
 Fog feeders, especially electronic models, might have various fancy feeding modes. In general, you have your manual mode so that you can decide when to feed your pup. Some sophisticated models allow you to set a feeding schedule on the go using your smartphone.
Timer 
Most feeders have timers that will program feeding on one specific time. More techy models allow you to set the schedule for many different hours of the day, and you can pick a different serving size for each feeding.  
Audio and video 
Some feeders come with a camera so you can check if your pup is eating his food when it's time to do so. Others equipped with a voice recorder so you can record several messages for each mealtime. So your pup will be actually called to eat by you. That eases separation anxiety for many dogs, and they appear to be more willing to eat on their own. 
Power supply
Most feeders can both have a battery and plug-in power supply option. Battery backup might get handy in case of a sudden blackout: you pup still have to eat and luckily, with battery backup, he will. 
Anti-jam feature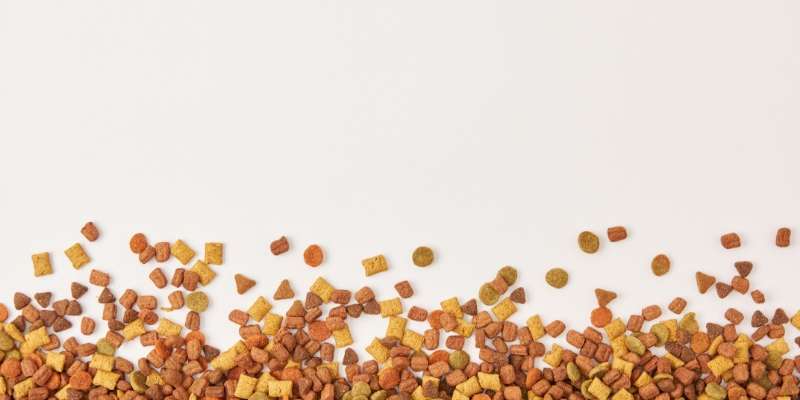 Jamming can be a massive downside of automatic dog feeders. You have to ensure that the device you are about to purchase is equipped with a safety mechanism that prevents jamming. Food jamming accidents might be dangerous when your pup stays home alone for an extended period.
Maintenance
Cleaning is essential for any automatic dog feeder to prevent the growth of bacterias. You definitely want a feeder that is easy to take apart and wash. A big plus if it's dishwasher-safe. Another thing – the lid is better to be tinted so the food won't be exposed to the sunlight and will preserve the freshness for longer.  
Safety
When picking the right feeder for your dog, you want to check that it's made of pet-safe material. Some devices are even built with anti-bacterial plastic. 

How much is Automatic dog feeder's cost?  
Automatic pet feeders cost $5-$180, depending on the type, size, style, and functionalities. 
The super-simple small gravity-based plastic auto feeder may cost way less than $10, e.g., this one. 
More sophisticated and esthetically pleasing electronic automatic feeders, which release allotted amounts of food-based at timed intervals, cos anything from $45 to $180.

Pros and cons of automatic dog feeders
Why do you need an automatic dog feeder at all? Is it really necessary? Why get the dog if you don't want to feed it after all? 
If you were ever wondering about that, the following list would give an additional perspective to the topic.
Pros
The convenience of feeding. Dog feeders can be quickly scheduled. And can be a bliss for busy people who can't be there with the pup for each meal. Also, an automatic feeder is good news for those who are not a fan of dog food smell – from now on, you'll be interacting with the product way less. Just load the machine, schedule the feeding times and serving size, and the device will do the rest. 
Prevents underfeeding and obesity. Sometimes pet parents skip measuring pup's food serving size, which may lead to dog's being overweight or underweight. Automatic feeder eliminates this opportunity altogether. 
Ideal for dogs with delicate health conditions. Some dogs with various health problems require exact nutrition regimen. An automatic dog feeder makes it easier for an owner to set proper time and portions of a dog's diet to ensure pup's recovery. 

It might be used as a dog surveillance device. Some feeders come with built-in cameras. So instead of purchasing a separate tool for keeping an eye on your pup while you away and spending pretty much the same amount of money, you'll get to enjoy that extra feature free of charge. 
Cons
Automatic feeders might malfunction. 
Some aren't durable. If you chanced upon an automatic feeder with weak material, your dog could break inside to eat more food. But that can be easily crossed out of the list with the proper research. 
Lose bonding time with a pet. Traditional feeding is a great bonding opportunity, completely disappearing when replaced with a machine. But you can spend more time together while doing something else, e.g., more training or playing. And you still have ownership and provide many other things your dog needs, such as toys, love and praise and so on.
Some models allow "unlimited" access to the food. Some models of gravity feeders might let unrestricted access to kibbles. And that can be a real problem unless your dog is very self-restrained with their eating habits (a rare quality in animals). This point might be worth considering when you are making the final purchasing decision. Electronic feeders may have a better appeal in this particular scenario.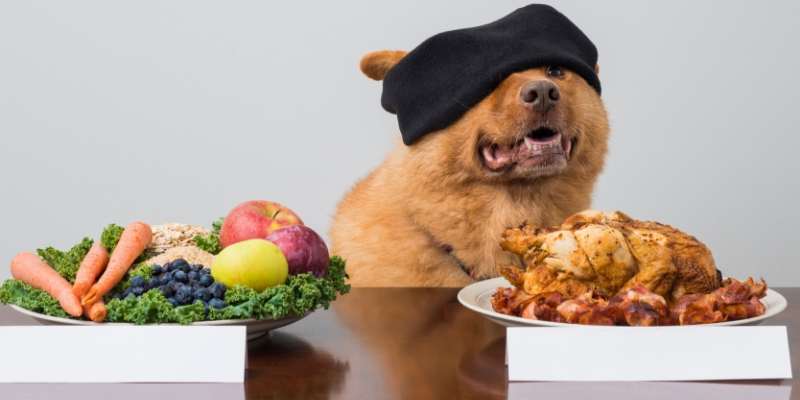 Best automatic dog feeder: our top pick
I love with smart feeder by Dr.Feeder. It comes with controlled food dispenser. HD Camera and even dedicated app for iOS and Android. You can use the camera to take pictures of your pet. The pets don't know the camera is there, which is great for taking photos. You can set times to feed your pet automatically or choose to do a manual feeding from your mobile device. 
It's easy to set feeding timers as well as different portions (you can program up to 4 meals per day, up to 10 servings per meal of those, each serving is around 10g). It indeed keeps your pet excited about mealtime. And helps maintain healthy body weight and build good eating habits which will enable them to live a lengthy and healthy life with you. And its capacity is quite large also – 4.5L. 
This particular model also is known for perfect execution: no jamming and servings size is always the same. However, they offer a full refund within 30 days, just in case.  
Additional details, current price, and more reviews from Amazon buyers can be found here. 


Cheap automatic dog feeder: best for your money
 No need to spend a ton of money for the functionality you need, this product is it! It works just fine, it's sturdy, holds plenty of food, and is tilted just right to ensure proper function. The kibbles fall freely, and it's super simple to fill by the giant scoop-full because of the wide top opening. Plus it's easy to disassemble if you need to wash it. Holds up to 6 pounds of food and perfectly sized even for large dogs. 
Additional details, current price, and more reviews from Amazon buyers can be found here. 
You might also like: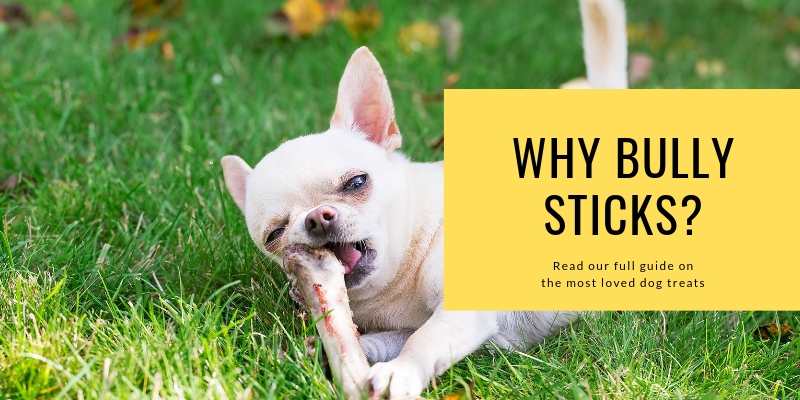 Automatic dog feeder for multiple dogs
This little 3D printed invention created to save your space, money, efforts, and simplify your life. 
Note that it's not a feeder, but adapter compatible with this PetSafe model. It's super easy to install, just remember to make sure it fits into the unit. And as a result, you'll get equal portions of food in all sides of the feeder. 
Wrapping it up, its a game-changer. Turns an expensive product into an affordable one, since there's no need to purchase the feeder for each of your pups and deal with double or triple scheduling daily. 
Additional details, current price, and more reviews from Amazon buyers can be found here. 

Automatic dog treat dispenser
When dog parents thinking of automatic treat dispenser to keep their pets happy and entertained while they are on their own Furbo is an obvious choice. But I genuinely believe that there's no need to overpay if there's a similar alternative on the market. 
And that's what team from Dogness has created. 
This treat dispenser is pretty amazing as well. Easy set up with the QR code etc. The camera has all three different resolution settings, and it can work in different network settings. The design of the product is also pretty slick. And it's fun to play with. If there's anything that can be improved, it would be the quantity of the treat it shoots out every time. Other than that it's pretty perfect. 
Additional details, current price, and more reviews from Amazon buyers can be found here. 

Automatic dog feeder for large dogs
This one is a fantastic deal – a 2-in-1 bundle that includes large pet waterer with 2.5-gallon capacity and large 12-pound pet feeder. It's convenient to use: extra-wide-mouth food hopper and water bottle for easy filling and cleaning. The feeder works well with any dry food, and the water has never overflowed. And it's sized perfectly even for the largest breeds.  
The only downside is that typical disadvantage of gravity feeders – pup will get unrestricted access to the food. But if your pet is well-disciplined with food, the set is going to work out pretty well. 
Additional details, current price, and more reviews from Amazon buyers can be found here. 


Automatic Dog feeder with camera
This smart feeder is indeed very smart. Programable works as a pet sitter. You can set times to feed your pet remotely from your mobile device. You can also add extra feedings if necessary, just with the push of a button. The food reservoir holds about 5-6 lbs of food, and there is a dispenser for large and small dogs to control portion sizes. 

The camera has a low resolution but enough for the purpose. The picture is 1080 pixels but its look sharp and the sound quality is pretty good. Plus, the night vision works well too. You can even record a voice message to be played on every feeding time.

Whenever it's feeding time, the app sends a notification to your phone. So you can go and check the camera to see if your pup is eating. Lot's of fun! 

Additional details, current price, and more reviews from Amazon buyers can be found here. 


How to make an automatic dog feeder
If you are a fan of anything DIY, you probably will be happy to take on the task of building the feeder yourself. Here's a possible way to do it: 
Cut the base out of the plastic jar, leaving about 1 inch around the edges.
Chop an upside-down U on one surface of the jar about 2 inches wide and 2 inches high. That's where the food will fall through. 
Put glue around the bottom 1-inch border of the jar and attach it to the pie tin.
Open the lid and put dog food inside. Your automatic dog feeder is ready to use. 
A word of warning: 
Since it's a gravity feeder you've built, it is essential to monitor your dog's food intake. Make sure they are not overeating. Keep fresh food in your dog's feeder so that it does not become stale or promote bacteria growth.
Thanks for the blog graphics: Canva.com