Before you find out what are the best-behaved dog breeds, it is better to know what the term refers to. Well the definition of well-behaved dogs varies according to the owners. The most common parameter of such dogs is that they use their canines on foes and not the friends. There are few people who want dogs that don't harm objects, like shoes, sofas and other items in the home.
Are you interested in a particular well-behaved breeds category? Then use the table of contents below to jump to the most relevant section. And you can always go back by clicking on the black arrow in the right bottom corner of the page.
Also, please note that some of the links in this article may be affiliate links. For more details, check the Disclosure section at the bottom of the page. 
Certain owners want to expect a great degree of hospitality from their dogs. They want them to welcome their guests with generosity and play with their kids. Lonely, owners want their dogs to be all in one. They simply expect them to be their genuine companion.
Well, such well-behaved manners are not innate in dogs. They need proper training of learning such behaviors.
There are certain breeds that have more tendencies to be well behaved.
Here is the list of 10 best-behaved dog breeds:
#1 Golden Retrievers – One of the most well behaved dogs
[content-egg module=Amazon template=custom/image product="us-B075YY16KD"]
Well-behaved nature of Golden retriever is evident from its popularity as a film star. Yes, many famous movies like Homeward Bound and Air Bound have featured this breed. The credit goes to affectionate and loving nature of this dog. Golden Retriever is also very much easy to train. Just use reward and it would serve as your best companion.

Cavalier King Charles Spaniel is a social but well-composed breed of dogs. These dogs weigh only 25 pounds, buy boast an adorable personality. Their unique selling proposition is that they don't need much attention. They are easy to train and love to enjoy the companies of human beings. If you want a dog which is easy to handle and doesn't irritate much because of over-efficiencies then this is your choice.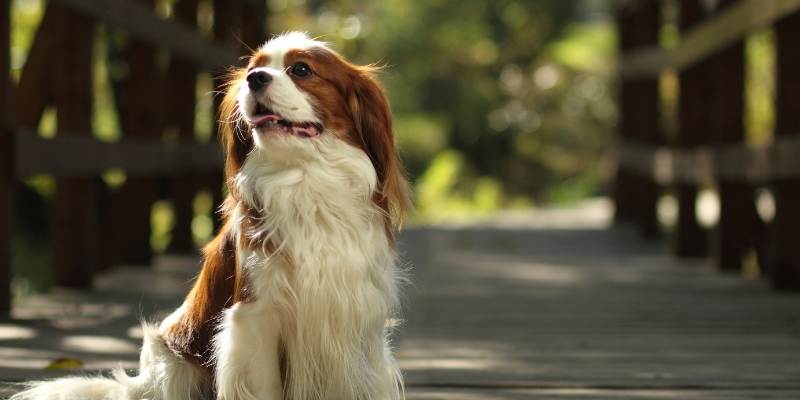 #3 Bernese Mountain Dog – The mammoths and best behaved dog breeds
These dogs are famous for their big size and colored patterns on the body. They love to respond to the calls of their human companions. They don't bother too much their owner and easily learn what is taught to them. A distinguishing feature of these dogs is that they can live with cats as well. Something that makes them in the list of the best behaved dog breeds. Their ability to coordinate well with human beings makes them the choice for offering different services.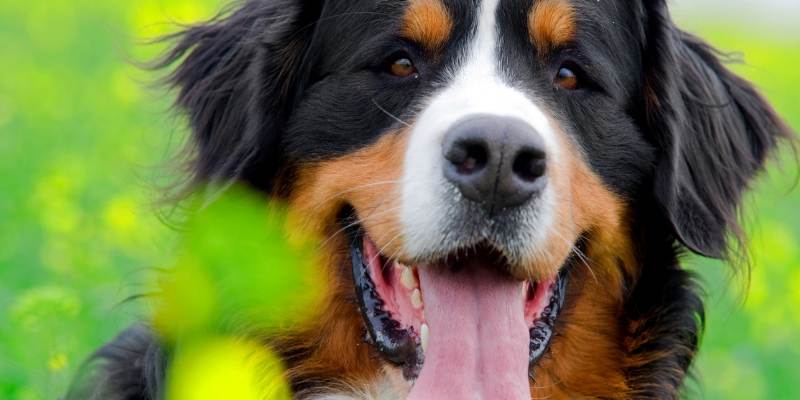 #4 Newfoundland – The cool and calm
Newfoundland is an interesting breed of dogs. The animals are not only massive in size but also vast in term of tolerating abilities. An average Newfoundland adult weighs almost 150 pounds. The breed is famous with human beings for its ability to have patience and to stay cool and calm. It is so easy to teach these dogs different tricks.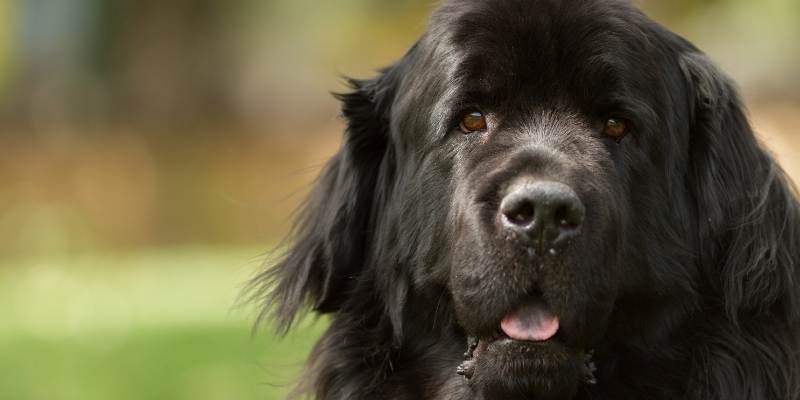 #5 Standard Poodle – One of the best-behaved dog breeds
Poodles have various types, like a standard, toy, that are among the smartest small dogs, and miniature. Standard Poodle proves to be the best for families. The dog doesn't get irritated easily. It loves to play with kids. A good feature of standard poodles is that they don't harm the children who are prone to allergy. They don't shed too many hairs as other breeds do. A family is on the safe side to have a standard poodle. If you are looking into getting a poodle I suggest check out this guide. The terrific, fun to read book and even people who used to have this breed for AGES (like, 50 years) admitted that they still learned a lot from it.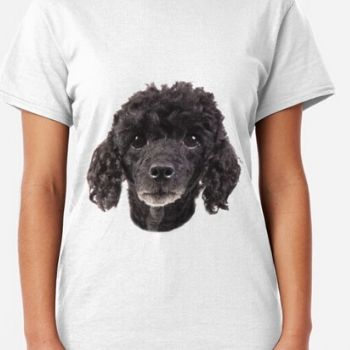 Cute poodle t-shirt. I found it here.

#6 Beagle – a well mannered dog breed
[content-egg module=Amazon template=custom/image product="us-B0799Z836C"]
When it comes to the best-behaved dog breeds then Beagle readily makes to the list. The breed is a choice of families for so many reasons. It loves to play with children and also acts as a nanny for children at the time of need. Moms can keep with them a Beagle to get assistance in child rearing; there is one drawback of this creature, that it requires too much bathing and maintenance. Otherwise, it is alright to spend time with him.
You might also like:
#7 Bulldog – the sturdy well-behaved dogs
[content-egg module=Amazon template=custom/image product="us-B07H41XH3G"]
Bulldogs – all types included – are a very well composed breed of the dogs. They are not choosy with regard to their residence. Hence, it is possible to keep them anywhere. Bulldogs have highly developed intelligence. They are also vigilant enough for responding to any stimulus. They don't give it too much thought when kids throw anything at them and pick the object.

#8 Vizsla – Europe specific best behaved breed
This breed is not available in all parts of the world. It is mostly found in Eastern Europe. But it makes for an excellent companion of human beings. The credit goes to the lovely and compassionate nature that this dog possesses.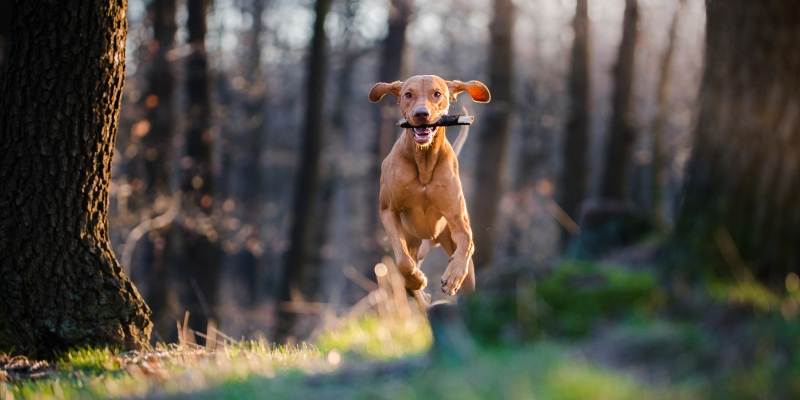 You might also like:
#9 Labrador Retriever – the kids' friend
[content-egg module=Amazon template=custom/image product="us-1782492755″]
It is the intelligence factor that puts Labrador retriever in the list of best-behaved dog breeds. They enjoy the company of their owners. It doesn't matter how much big a family is, with which they live. Labradors manage to please everyone who is around them. It is fun teaching tricks to these dogs. Hence, they can assume well-behaved traits that their owner wants them too.

#10 Collie – The most behaved assistants
Collie is another famous breed of dogs, which inspires human beings due to its intelligence. Apart from keeping their owners happy, Collie is best at reminding the owners what they forgot. Due to such abilities, the collie is so easy to keep within limits of the discipline.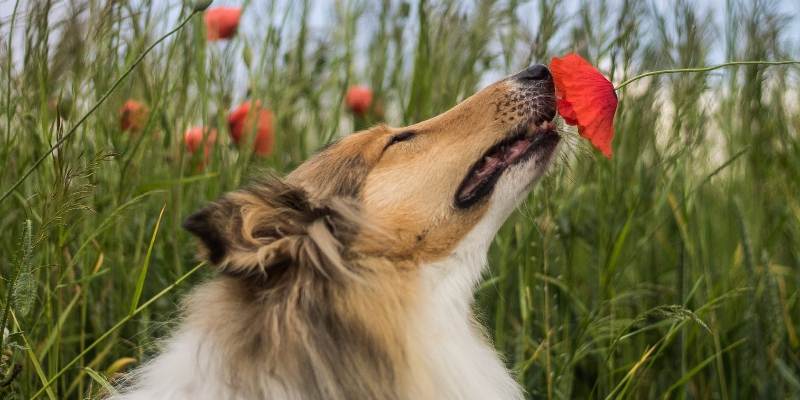 Thanks for the blog graphics: Canva.com