Can you wash dog beds?
The answer is yes. Moreover, it is recommended to buy a dog bed that can be washed. And this happens because dogs come in contact with several types of bacteria. Thus, it is best to clean your dog's bed regularly to prevent bacteria or pathogens from spreading around your house. 

Are dog beds machine washable?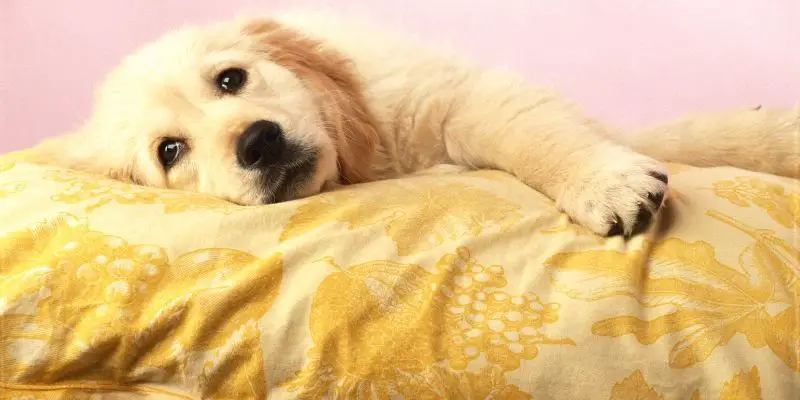 Well, this depends mostly on the manufacturer of the bed. Still, almost all dog beds available today on the market can be washed in a washing machine. Use pet-safe detergent and clean the unit and its covers separately from your laundry.

Types of washable dog beds
There are available three main types of dog beds that are washable: 

Washable dog bed cover. Some dog beds are created with a smooth piece of memory foam hidden with the aid of a zipper cover. This cover is removable and can be machine washed regularly.
Entire washable dog bed. All stuffed dog beds are washable. You can take the bed, place it in the washing machine, and clean it.
Cot beds for dogs. This type of dog bed can be wiped with a damp cloth, and only a few models come with removable covers for washing purposes.

Washable dog bed filling
The most common dog bed filling that is washable is the polyester fiberfill. This is lightweight and easy to use material.
And also is hypoallergenic, which makes it the go-to solution if your dog is extremely sensitive or allergic.
This polyester fiber dog bed filling is excellent as an insulation solution, as it makes the bed warmer and cozier. 

Which dog bed is the best for shedding?
Always remember that not all dog beds can be washed. Some do not have removable covers, which makes it quite challenging to clean. So, the best dog bed for shedding is one that is 100% machine washable and dryer safe.
In this way, you can clean it whenever it is necessary. Also, it would help if you opted for dog beds that have covers designed with stain-resistant materials.
Non-stain-resistant materials are harder to clean and maintain. (And don't forget to check our guide "What to look for in a dog bed?" for more considerations). 


Which are easiest to clean dog beds?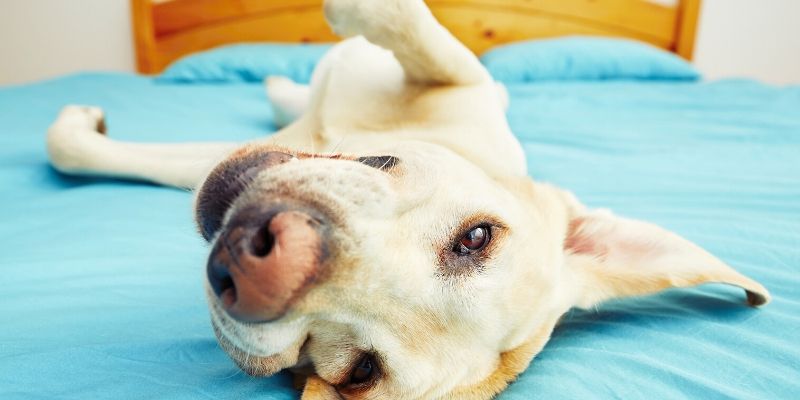 The dog beds with removable covers are the easiest to clean, as you won't have to wash the entire bed. This will make it easy to keep your dog in a clean environment.
Still, opting for dog beds that are machine friendly can be an efficient solution for washing the entire bed in one run. Choosing the right dog bed depends on various factors, such as your dog's allergies or health issues. 

Best washable dog bed: our top choice
[content-egg module=Amazon template=item product="us-B01EMBB5V0″ disable_features=1 ]
Friends Forever Orthopedic Dog Bed Lounge Sofa is one of the best washable dog beds. I love it because of its removable cover that is easy to wash and maintain.
Besides, the materials used in its design are of exceptionally high quality, making this bed extremely comfortable for your pup. What stands out about this dog bed is its human-grade mattress foam, as it has orthopedic properties and provides excellent support.
It is a durable dog bed, and it can be washed multiple times without damaging it. Besides, the bed cover is fur and hair resistant, meaning your pup's hair won't stick to it. 
Durable, washable dog bed
[content-egg module=Amazon template=item product="us-B0064ZX778″ disable_features=1 ]
This Eco-friendly lounge is washable, durable, and hypoallergenic.
I recommend it as the go-to solution for sensitive dogs, as it is designed from allergy free and breathable materials. Also, it offers excellent support for good night sleep.
It is eco-friendly and toxic-free while being available in different sizes and colors. Its covers are removable and washable, being the perfect dog bed for long term usage. 
Cheap washable dog bed
[content-egg module=Amazon template=item product="us-B00DVYUVM4″ disable_features=1 ]
This one is the right choice if you are looking for an affordable, washable dog bed. (if washable is not the most important feature for you check out our guide on best cheap dog beds). It is designed from high-quality plush fabric, and it can be machine washed in cold water.
Still, it is recommended for small dogs, as its dimensions cannot fit in larger breeds. It comes with non-skid bottom materials, which offers extra security for your dog when sleeping.
What I liked about this washable dog bed is its high walls all around the sleeping area. It is a great way to make your dog feel safe while getting his well-deserved sleep.
Machine washable dog bed
[content-egg module=Amazon template=item product="us-B07MM3ZBS2″ disable_features=1 ]
This super durable machine washable dog bed suitable for frequent cleaning. It was created from non-toxic, qualitative oxford fabric, which makes the entire sleeping area extremely comfortable.
Besides, it can be tumble dry for faster maintenance. This dog bed is available in two sizes to fit in a distinct medium or large dog breeds. 
Washable dog bed for largest dogs
[content-egg module=Amazon template=item product="us-B001E3EC9M" disable_features=1 ]
This memory foam bed is a top-notch solution for large dog breeds. It is both durable and washable, while the denim cover offers an extra touch of style.
And the thing I loved most about this washable dog bed is that it comes with an extra cover too. This helps replace the existing bed cover when wear and tear occurs. This dog bed has memory foam orthopedic support.
And it is recommended for large breeds because it offers extra comfort in case of arthritis or similar other health issues. Of course, the mattress doesn't change its form in time, meaning it can provide continuous qualitative sleep and joint support for your dog. 
Dog bed with washable cover
[content-egg module=Amazon template=item product="us-B0734Y6KQS" disable_features=1 ]
Here's another option that comes with a fantastic foam mattress. Also, it has a removable, washable cover, designed from soft materials for extra comfort.
I believe this is an excellent solution for senior dogs, as the inner cover is exceptionally smooth and offers an extra touch of comfort and security.
Besides, the entire bed is created only from breathable and durable materials. And dogs will love this orthopedic dog bed because in winter, it is hot and welcoming.
The memory foam is shielded from liquid spillage with the aid of an internal liner, meaning you won't have to worry it will get damaged quickly.
This dog bed has anti-slip properties, and the rubber particles applied on its bottom, preventing it from sliding around your home. So, it is safe to say that if you seek the best solution for your elderly dog, this washable dog bed can suit practically all your needs.
Thanks for the blog graphics: Canva.com